20. Asus PCProbe2
We highly recommend you install this software. It will provide you with helpful information about your system.
This time Asus has upgraded its PC Probe, providing a more impressive layout.
Voltage, temperatures, fan speed are some of the parameters you can monitor.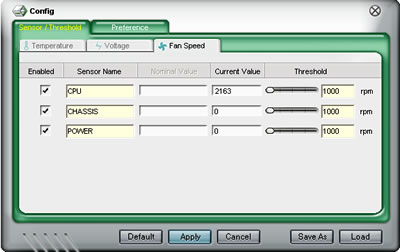 You can also be informed about the HD and RAM conditions as well as CPU Usage.