19. Software - Asus Update
The Software CD included in the retail package includes the following: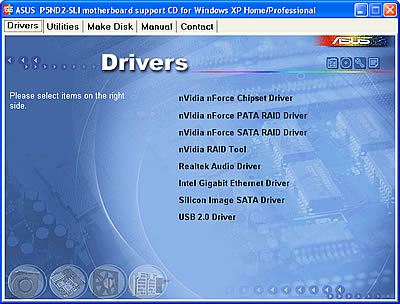 Drivers

Utilities
Asus Update is a very helpful utility which helps locate the appropriate firmware revision for the motherboard and then flash it.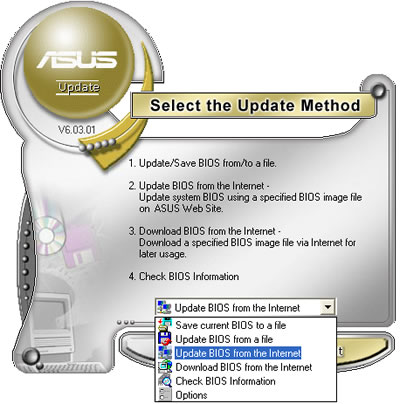 We highly recommend that you first download the new BIOS from the internet and then proceed with the flash procedure.
You can see the BIOS details with the appropriate selection from the drop down menu.