3. Installation
Using Everest Ultimate Edition 2007 we can get more information about the board:
Both North Bridge and South Bridge chipsets unveiled: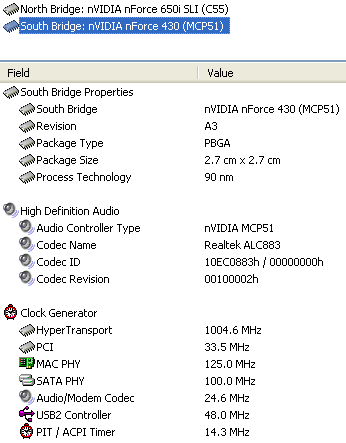 The latest available Bios was installed for all tests (0604).

Let's now see how our CPU was identified under CPU-Z: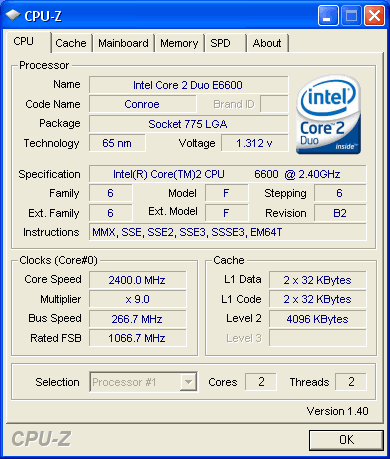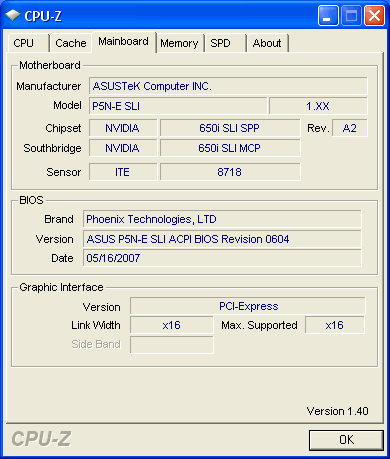 Unfortunately, the motherboard wasn't able to set the memory at 1067, since the system halted on each occasion. However, at 1000 memory setting, the system was stable, with CL5.
For comparison, we post test results from three other motherboards:
Asus P5B Premium with memory running at 534@5-5-5-15 (Intel P965)
EVGA 680i LT with memory running at 534@5-5-5-15 (nVidia 680i LT)
Asus P5K Deluxe WiFi with memory running at 534@5-5-5-15 (Intel P35)
Asus P5N-E SLI with memory running at 500@5-5-5-15 (Nvidia 650i)