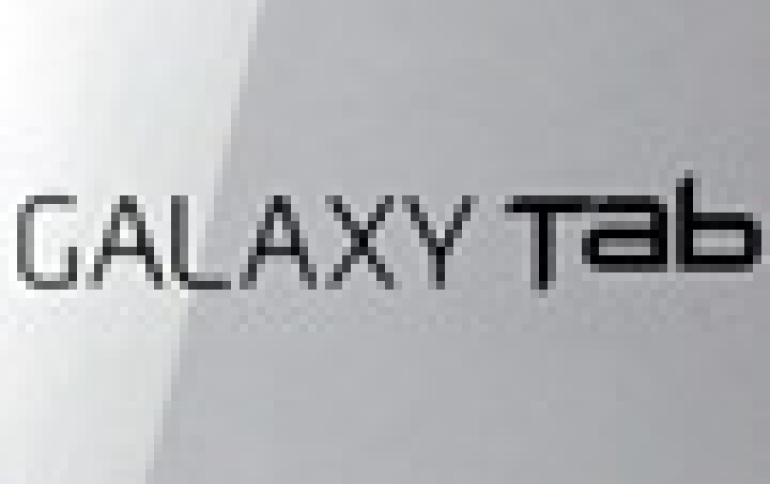 Apple Files Suit Against Samsung
Apple has sued Samsung Electronics claiming that the South Korean company's Galaxy line of smartphones and tablet computers copy Apple's iPad and iPhone. The lawsuit was filed in U.S. District Court for the Northern District of California. Apple directly claims that the product design, user interface and packaging of Samsung's Galaxy products "slavishly copy" Apple.

"When a Samsung Galaxy phone is used in public, there can be little doubt that it would be viewed as an Apple product based upon the design alone," Apple says in its lawsuit, which was filed Friday.

Apple is seeking an order barring Samsung from infringing on a variety of its patents and trademarks, as well as unspecified damages.

Samsung said Tuesday that it plans to lodge a counterclaim against Apple over the U.S. company's accusations.

Apple first released the iPhone in 2007, and has since upgraded the device several times. The company unveiled the iPad last year, and began selling the iPad 2 in March.

Samsung began selling the Galaxy smartphones and Galaxy Tab tablet computer in the U.S. last year, all of which run on Google's Android operating software.

The lawsuit is the latest in a long string of patent disputes among phone makers trying to stake a claim on a slice of the rapidly growing smart phone market. Apple, Microsoft, Nokia and HTC and others have taken legal action to protect intellectual property in the last few years.

Apple is one of Samsung's biggest clients, providing semiconductor to the U.S. company. However, Apple is also Samsung's rival in the mobile market.

To better compete with Apple, Samsung redesigned within weeks its new 10.1-inch tablet, first introduced in February, to make it the thinnest in the category after Apple set the trend with its iPad 2.