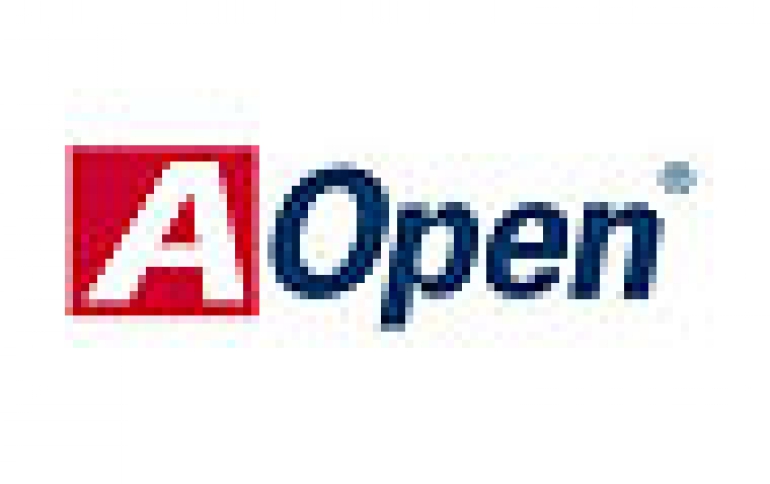 AOpen Blu-ray Drive Due Next Month?
According to a website report, AOpen plans to introduce its first line of internal and external PC-based Blu-ray optical drives in the Asian market by the end of November. However, although the Taiwanese company will be among the OEM partners of the core manufacturers of Blu-Ray ODDs, the November launching plans are rather optimitic, at least.
AOpen has not commented on the news at this time.
"When they are first launched, Blu-ray drives will be sold at a premium," said Due Chiang, senior director, AOpen to the
http://www.itp.net
website. "This is no different from when dual-layer DVD writers and DVD/CD-RW combo drives first made their way on to the market.Those drives too were sold at premiums when they were first launched. Now however, we sell more dual-layer DVD writers than standard combo drives, which was our previous big seller."
Besides the price premium of the actual drives, media will put an even bigger damper on things. "This is simply because Blu-ray media may take time to actually materialize on markets and even when they do, pricing per unit will be quite high," explains Chiang.
Of course, once both drives and media start shipping in reasonable quantities, pricing is expected to fall.
However, both the Blu-Ray and the HD DVD camps have decided to aggressively promote their products in an effort to be accepted into the market faster than was the case with the CD to DVD transition, some years ago.
During the Q&A session at the Blu-ray Conference at IFA 2005, the representatives of the Blu-Ray Association mentioned that the BDA's "Grand Schedule" would be concluded in early 2006, although they were not any more specific than this. The first Blu-Ray products are expected on the market in early 2006, after the BDA has "officially" approved and passed everything (i.e. copy protection and logo license).