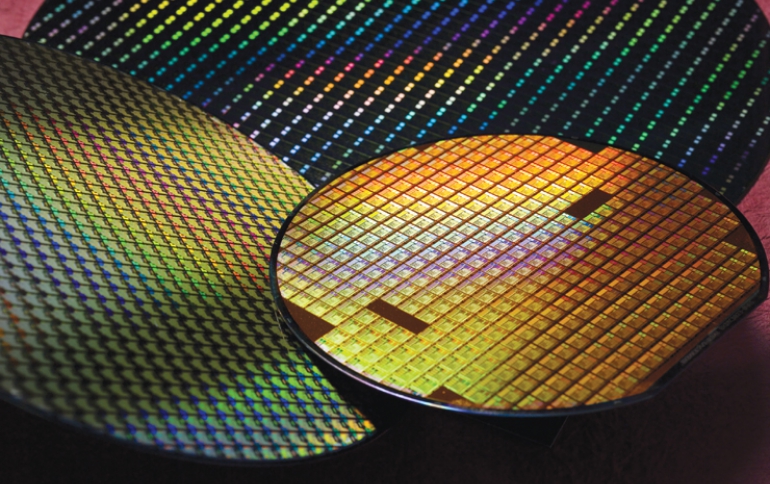 AMD Enters New Wafer Supply Agreement With GLOBALFOUNDRIES
AMD has entered into a long-term amendment to its Wafer Supply Agreement (WSA) with GLOBALFOUNDRIES Inc. (GF) for the period from Jan. 1, 2016 to Dec. 31, 2020. "The five-year amendment further strengthens our strategic manufacturing relationship with GLOBALFOUNDRIES while providing AMD with increased flexibility to build our high-performance product roadmap with additional foundries in the 14nm and 7nm technology nodes," said Dr. Lisa Su, AMD president and CEO. "Our goal is for AMD to have continued access to leading-edge foundry process technologies enabling us to build multiple generations of great products for years to come."
GLOBALFOUNDRIES' Fab 8 in Malta, N.Y. is providing leading-edge capacity for AMD's graphics and processor products, including the recently launched AMD Radeon Polaris GPUs and upcoming "Zen"-based processors.
In addition to modifying certain terms of the WSA applicable to AMD's microprocessor, graphics processor, and semi-custom products, the amendment:
Covers a 5-year period, spanning from calendar year 2016 through 2020;
Establishes a framework for technology collaboration between AMD and GF for the 7nm technology node, building on the success of the 14nm node;
Provides AMD with the flexibility to manufacture certain products with another wafer foundry;
Sets annual wafer purchase targets from 2016 through the end of 2020, fixed wafer prices for 2016, and a framework for yearly wafer pricing.
In partial consideration for these rights, AMD will, make a $100 million cash payment to GF, paid in installments beginning in Q4 2016 through Q3 2017.
AMD will also make quarterly payments to GF beginning in 2017 based on the volume of certain wafers purchased from another wafer foundry.
Last but not least, AMD grants to West Coast Hitech L.P., a wholly-owned subsidiary of the Mubadala Development Company PJSC, a warrant to purchase 75 million shares of AMD common stock at a purchase price of $5.98 per share. The warrant may be exercised in whole or in part prior to February 29, 2020. The warrant is only exercisable to the extent that Mubadala or its subsidiaries do not beneficially own, either directly or indirectly, an aggregate of more than 19.99 percent of AMD's outstanding capital stock after the exercise.
AMD expects to record a one-time accounting charge in the third quarter of 2016 of approximately $335 million comprised of the $100 million payment and the $235 million value of the warrant.