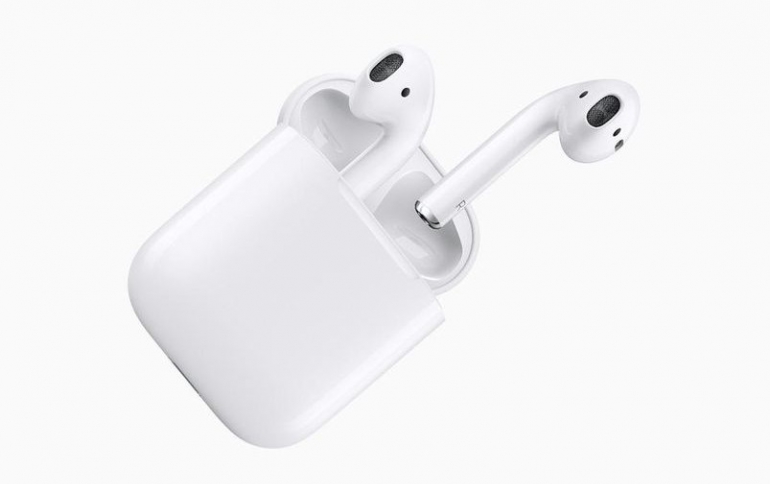 AirPods 2 Release Expected In Early 2019
Apple's AirPods and an updated version which may be called AirPods 2, have been mentioned in a research note from notable Ming-Chi Kuo.
Kuo claims that the latest version of something he calls "Apple's most popular accessory ever" will not be with us in time for Christmas.
In the research note, seen by 9to5Mac and also by MacRumors, there are indications of how the new AirPods will differ from the current model. He says that the next AirPods are landing before the end of March 2019. He mentions support for
wireless charging along with an improvement to the Bluetooth connectivity. This seems to suggest that the AirPods themselves will be getting an upgrade, alongside the case.
Kuo also said an all-new design AirPods is currently on track to launch in early 2020.
Kuo also says that Apple sold between 14 and 16 million AirPods in 2017, and will have sold almost twice that by the end of this year (26-28 million). He expests further sales increases as a result of the the upgraded model out in 2019.
Kuo doesn't mention whether the upgraded AirPods 2 will be able to invoke Siri by calling her name rather than touching the AirPods as at present.