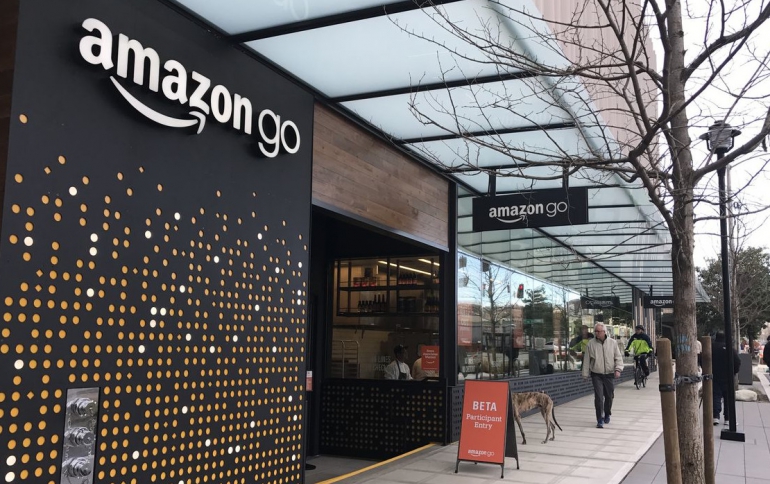 Amazon Tests Stores Without Checkout Counters
Amazon.com Inc. is reportedly testing its cashierless checkout technology for bigger stores, the Wall Street Journal reported on Sunday
The online retail giant is experimenting with the technology in Seattle in a larger space formatted like a big store, the report claims. The systems track what shoppers pick from shelves and charges them automatically when they leave a store.
The checkout-free system which is already operational in certain Amazon Go stores, allows shoppers to buy things with the help of a smartphone app by tracking what they pick up from the shelves and what they put back, billing their credit cards later.
Amazon did not provide any comment.