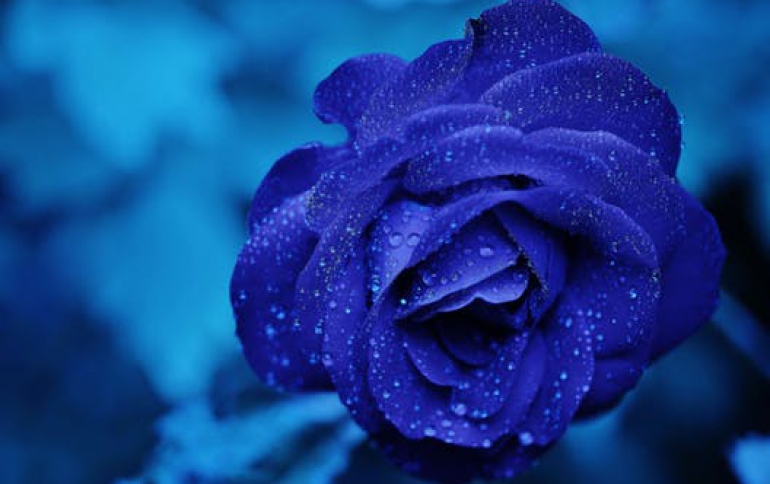 Adobe unveils Creative Suite 2
Adobe has announces Creative Suite 2 (CS2), the next generation of the company's design environment. The suite includes new versions of Photoshop, Illustrator, InDesign, GoLive, Version Cue and Acrobat 7.0 Professional.
CS2: It's all about integration
With a focus on integration, Adobe has made many improvements to its suite of applications allowing them to interact in more advantageous ways for the user. Photoshop users that found File Browser to be a useful tool will notice that it is no longer in the application ? instead Adobe created a new application called Adobe Bridge, which is available across the suite of products.
"Creative pros are having to deliver in so many different ways these days, one tool can't do it all. Dropping the barriers between applications is really important," Caleb Belohlavek, group product manager for Creative Suite, told MacCentral.
Adobe Bridge acts as the hub for Creative Suite. Bridge is a visual file browser that lets users easily browse, organize and process design assets within the Creative Suite 2 components. With Bridge you can preview multi-page PDF files, drag-&-drop from floating Compact Mode windows, process images with built-in Camera Raw 3.0, edit and search for Adobe XMP metadata and track assets managed in Version Cue CS2.
Bridge includes four file views ? Thumbnail, Filmstrip, Detailed, and Versions and Alternatives ? as well as links to recently opened files and folders, tips and tricks, saved file groups, an RSS reader and access to colour management settings. In addition, Bridge shows three panes on the left-hand for navigation, an image preview and metadata.
Colour management settings can be set globally within Bridge so the colours you see in one application will be the same across the suite. While a useful feature, Adobe said it is not meant to replace more extensive colour management solutions.
Saved file groups allow you to save all open documents across the CS2 suite of applications into one file group, making it easier to open everything again if you have to leave your computer for a while. Simply clicking on the file group will open all documents and applications.
Adobe Stock Photos
The last link available from Bridge is to a new service called Adobe Stock Photos, a service that simplifies the purchase and management of stock imagery. Adobe has partnered with Photodisc by Getty Images; Comstock Images by Jupitermedia; Digital Vision; imageshop royalty free by zefaimages; and amana to bring the service to customers.
If you need an image for an InDesign project, you can switch to Bridge and search for the image using a category or keyword. Once you find the image you want, you can download low-resolution comps into your designs, all without leaving the CS2 environment.
All Adobe Stock Photos royalty-free images are covered under one Adobe license agreement, which takes the guesswork out of complying with licenses associated with the use of royalty-free stock images, according to Adobe.
Since Adobe tracks the photos you use in your documents there is no danger of using a stock image without purchasing it first. If, for example, you downloaded a comp into InDesign, CS2 will warn you before sending it out that there is an image in the document that has not been purchased.
Photoshop ? The Vanishing Point
Adobe's flagship product, Photoshop, includes several useful enhancements, but it has also gained Vanishing Point, one of the coolest timesaving tools I have seen for some time. Vanishing Point allows users to clone, paint and transform image objects while retaining visual perspective.
As part of the Vanishing Point filter, Adobe also included a "Healing" function that can be turned on to smooth out any rough edges on the work you are doing.
Photoshop also includes an enhanced Spot Healing Brush, for handling common photographic problems such as blemishes, red-eye, noise, blurring and lens distortion.
Smart Objects allow users to scale and transform images and vector illustrations without losing image quality ? as well as create linked duplicates of embedded graphics ? so that a single edit updates across multiple iterations.
Now integrated with Adobe Bridge, Camera Raw 3.0 allows settings for multiple raw files to be simultaneously modified. In addition, batch processing of RAW files to JPG, TIF, DNG, or PSD formats can now be done in the background without launching the main Photoshop executable, according to Adobe. Integrated, non-destructive cropping and straightening controls allow RAW files to be prepared for final output.
Illustrator ... Live
In addition to tighter integration with Photoshop, new file formats and an enhanced interface, Illustrator has gained two new tools: Live Trace and Live Paint.
Live Trace converts scans of hand-drawn sketches, digital photos and bitmap images into fully editable and scalable Illustrator artwork. Live Trace includes 13 sets of tracing options optimized for different types of raster art, such as colour and greyscale images, hand-drawn sketches, detailed illustrations, comic art, inked drawings, technical drawings, black-&-white-logos and type.
Live Paint enables users to colour artwork without having to create and layer objects to carry colour. To paint a piece of artwork, you just need to convert it to Live Paint objects and then use Live Paint to colour whatever you want.
Live Paint uses two new object definitions ? regions and edges. Regions and edges are like Illustrator fills and strokes, except that they exist in a single-layer world: where two edges intersect, additional edges are created; where two regions overlap, a third region is created. As a result, what looks like a paintable edge or region is a paintable edge or region ? what you see on screen is what you get when you apply colour.
Illustrator also provides tighter integration with Photoshop CS2 through expanded support for Photoshop layer compositions and direct access to Filters and Effects. Illustrator enables you to open a Photoshop file containing layer comps, then preview and select which comps to import. You can choose which layer comps are visible whether the Photoshop file is opened, linked or embedded.
GoLive goes Mobile
Like the other Creative Suite applications, Adobe GoLive features tighter integration with the other components in CS2. Adobe is also expanding their Web authoring tool in a couple of directions.
As the mobile market continues to grow worldwide, Adobe believes they are in a unique position to deliver content for those devices. GoLive's mobile authoring tools are based on open standards to support mobile layout (CSS, XHTML), multimedia and interactivity (SVG, SVG-T), and video (3GPP, MPEG-4) for mobile devices.
GoLive also includes device emulation for previewing content for Sony Ericsson and Nokia devices ? it is extensible to support other manufacturer handsets, as well.
With Visual CSS Authoring, Golive enables users to drag-&-drop prebuilt, extensible CSS block objects onto Web pages to build liquid CSS designs. In addition, the new Layer and Grid Text Box tools enable designers to place and size CSS-based layers and text boxes, while the enhanced Layout Grid, Layout Text Box, and Layer objects all produce CSS by default.
Other CSS enhancements include an improved CSS Editor, which now enables you to view the source code and check syntax as you edit CSS style sheets; automatic conversion of HTML styles to CSS styles; a default CSS stylesheet to apply to all new files created; and easier CSS site management with new support for tracking and modifying CSS usage globally through the Site Management window and the In & Out Links palette.
InDesign ? just a snippet
Adobe InDesign has been battling with Quark XPress for five years for the lucrative design and layout communities' heart and wallets. To date it's been a feature for feature battle between the two applications, but Adobe's Belohlavek says that will evolve into how the applications integrate into broader solutions.
Adobe says designers can create more consistent designs by saving graphic, text, and frame-level attributes as Object Styles, which are easy to apply and globally update. Exporting objects with the new InDesign snippets features enables users to share or repurpose live InDesign content and layouts from part of a page.
To create a snippet, you need to select the InDesign items you want to re-use and then export them or drag-&-drop them into the Adobe Bridge, onto your desktop, into the Library palette or into an email message to send to someone. InDesign will then create a snippet file with a thumbnail preview. When you drag or place it back into a document, the original objects you selected reappear in the same relative position on the page.
Availability and pricing
Creative Suite will be available in two versions: Standard and Premium. The Standard version includes Photoshop, Illustrator, InDesign, Acrobat 7.0 Professional, Adobe Bridge, Adobe Stock Photos and Version Cue. The Premium Edition includes the same applications, but also includes GoLive.
Adobe Creative Suite 2 requires Mac OS X version 10.2.8 through 10.3.8 and Java Runtime Environment 1.4.1. CS2 will begin shipping in May to customers in the United States and Canada; international versions are expected to begin shipping in late May and early June.
Adobe Creative Suite 2 Premium Edition will cost £756 plus VAT; Creative Suite 2 Standard Edition will cost £569 plus VAT. Owners of the first Creative Suite can upgrade to the Standard Edition for £271 plus VAT, and to the Premium Edition £365 plus VAT. Photoshop owners can upgrade for £297 plus VAT (Standard Edition) or £484 plus
VAT (Premium Edition).
From digitmag.co.uk