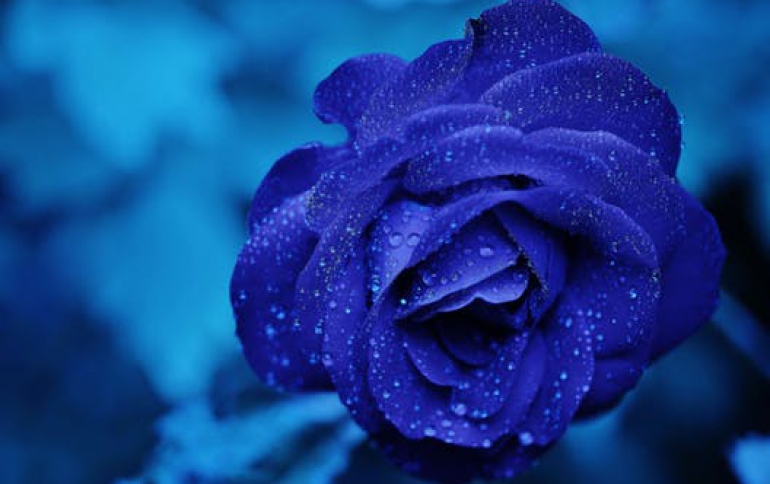 The 28th RWPPI General Meeting is held. (2004.12.9)
Last meeting for year 2004 was held at the Sharp Corporation in Makuhari. Introductions: TRIA (Taiwan Recording Media Industries Association) Activities; New product from Ulead Systems, Inc.; and New DVD Recorders from Sony Corporation and Sharp Corporation.

The 28th RWPPI General Meeting was held on Dec. 9, 2004 at the Sharp Corporation in Makhuari. This was the first time the General Meeting was held outside of Pioneer Corporation.

The meeting opened with the speech by Mr. Koki Aizawa - Representative. He said: "The sales spread of DVD Recorders have dramatically increased, entering in the domestic market in 1999, and expanding more than expected within these 4 years with better equipped functions. RWPPI has also steadily increased its members through results of verification activities related with compatibility. I take pride to say that such results for example have greatly contributed to lift the Japanese economy, through the 4 years of efforts made by our member companies. In a worldwide perspective, I believe the red laser DVD recording format has not reached its full maturity yet, and I look forward to your continued and united support for aggressive joint promotions in our RWPPI activities." With encouragement and eagerness to advance into the future with the member companies, the speech ended.

The Vice-Representative, Mr. Magohiro Aramoto then made the speech saying: "As the year for the Olympics, DVD Recorders made favorable sales with an expansion of 250% worldwide. Some epoch-making features also appeared in the consumer market. The DVD recorder market is expected to expand even more next year, and through joint support to RWPPI, we hope to offer more attractive, and easier to use environment for the end-users" - ending his speech.

Next, the chairman, Mr. Utsumi of Pioneer Corporation reported on the Joint Round Robin Test (JRT) progress. Prior to this, RWPPI participated at the OSTA (Optical Storage Technology Association) seminar, explaining the history of RWPPI and the activity reports of the Round Robin Tests (RRT) sponsored by it, which received good responses. The height of concern on compatibility of DVD media was also understood again in the United States. Moreover, announcements of the ongoing existence of "JRT Stage-4" with the result report to be expected in March of 2005, and other plans for the future were made.

In continuation, Ulead Systems Inc., Sony Corporation, and Sharp Corporation made their presentations of new DVD recordable related products to be release for this winter season.

First of all, the DVD recording application "DVD DiskRecorder 2" was introduced by Mr. Sawa of Ulead Systems, Inc., where the members were interested in the even more improved linkage of PC and consumer electronics recorders. From Sony, the new PSX "DESR-7500" and "DESR-5500" released from Dec. 10th were introduced by Mr. Kinoshita. 3 new features: "Automatic TV recording function," "Automatic photograph creation function," and "Automatic music performance function" called "X-Appli" were introduced and explained. These 3 new features were an evolution of its predecessor model, appealing the mind of combining entertainment as a product. From Sharp, Mr. Imai introduced the new compact HDD/BD/DVD all-in-one "BD-HD100." He demonstrated the unique qualities of Sharp's Hi-Vision recording from 2001, where Blu-Ray, DVD, and HDD can be recorded from one machine, which gathered great interest among the attending members.

At this same meeting, Mr. Gorden Yeh who served as the chairman of TRIA (Taiwan Recording Industries Association) from Taiwan was invited, and the activities of TRIA were introduced. TRIA was established in September of this year, and Mr. Yeh introduced each aspect of "Mission", "Activity Goals," "Organizational Structure," and "Activity Report." His ambition: "I would like to contribute in healthy promotions and developments through mutual cooperation of the Taiwanese Media Industries" were described. Moreover, he talked about the eagerness of "achieving to develop a global DVD recording culture through establishment of deep friendship with JRIA (Japan Recording-Media Industries Association) along with RWPPI as well."

Finally, the special lecture by the president of the Media Company, Victor Company of Japan, Ltd., Mr. Hiroshi Fujisawa was presented with the topic "Recordable media as seen in the trend of software media." As Mr. Fujisawa handles developments in the Music software industry as well as the recording media industry, a unique view only by Mr. Fujisawa could be observed, starting with both history, and current positioning reviews. The reason for the drop in Music software sales can be analyzed by user preference for "Paying for Convenience as opposed to Quality," where "High quality picture and sound are a natural evolution, which has no big surprise" as his original media concept, extending high interest and surprise to the attendees. On the other hand, Mr. Fujisawa explained "Nowadays, popularity in HDD increased, but the optical disc is indispensable for the archive of contents." Under the platform named DVD, he expressed eagerness for member companies to mutually develop and raise popular ity of the recording media in unison with musical contents, ending the meeting safely.