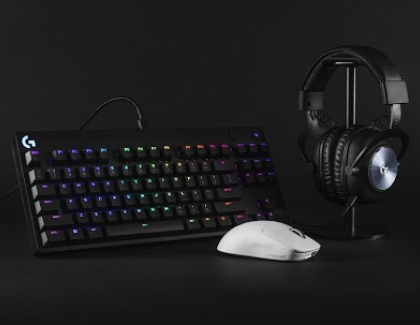 Complete with LIGHTSPEED wireless technology, the HERO 25K sensor, and a highly refined mechanical design, the PRO X SUPERLIGHT is quickly becoming the new standard...
Logitech G, a brand of Logitech, announced today the Logitech G915 TKL Tenkeyless LIGHTSPEED Wireless RGB Mechanical Gaming Keyboard, offering the same core technologies of...
Today Logitech announced the Logitech Circle View Camera, a new security camera created to work with Apple HomeKit and support Apple HomeKit Secure Video.
Circle...
Logitech has launched the $129 Zone Wired headset, a wired version of the company's existing Zone Wireless headset that is also certified for Google Meet...
Today Logitech unveiled a line of wireless chargers to make your charging experience simple.
The company introduces the Logitech POWERED family of wireless chargers...
Logitech is expanding its video conferencing solutions for the entire work environment with its upcoming Zone Wired headset.
Zone Wired joins Zone Wireless, both...
Today Logitech announced the Logitech ERGO K860 Ergonomic Split Keyboard, an ergonomic split keyboard designed to offer a more natural typing experience.
The keyboard...
Logitech G introduced the Logitech G Adaptive Gaming Kit, a collection of buttons and triggers designed for gamers with accessibility needs.
Compatible with the Xbox...
Today Logitech announced its first Made for Google products, the Logitech K580 Slim Multi-Device Wireless Keyboard, Chrome OS Edition and the Logitech M355 Portable Wireless...
Pages