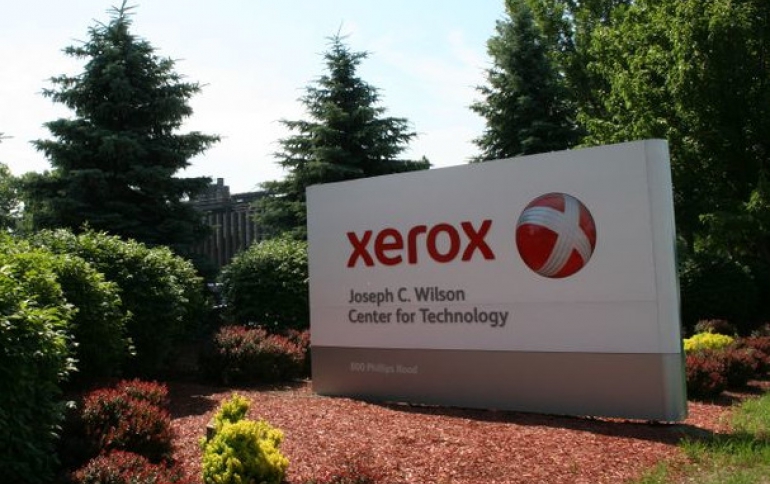 Xerox to Nominate Full Slate of Directors for Election at HP's 2020 Annual Meeting
Xerox Holdings Corp. announced today it has provided notice to HP Inc. that it intends to nominate 11 independent candidates to replace HP's Board of Directors at HP's 2020 Annual Meeting of Stockholders.
The slate to be nominated includes former senior executives from dozens of the world's leading companies, including Aetna, United Airlines, Hilton Hotels, Novartis, Verizon and more. Xeros said it chose the candidates "because of their expertise overseeing and executing significant company transformations and combinations, with demonstrated track records of creating value for shareholders."
By nominating a new slate of directors, Xerox has taken its acquisition efforts to the next level after HP repeatedly dismissed its $33.5 billion takeover offer. Xerox continues to present its case for a buyout directly to HP shareholders after months of increasingly tense relations between the two companies.
"HP shareholders have told us they believe our acquisition proposal will bring tremendous value, which is why we lined up $24 billion in binding financing commitments and a slate of highly qualified director candidates," said John Visentin, Vice Chairman and Chief Executive Officer of Xerox. "We believe HP shareholders will be better served by a new slate of independent directors who understand the challenges of operating a global enterprise and appreciate the value that can be created by realizing the synergies of a combination with Xerox."
Xerox's 11 proposed candidates encompass a range of experienced executives including the former CEO of Cowen Group, the former chairman of Grant Thornton, as well as current or former board members of companies like Ally Financial, American Airlines, Jefferies and Wynn Resorts.
HP said Xerox Corp. slate of board candidates is a "self-serving" tactic from billionaire investor Carl Icahn to push an acquisition that "significantly undervalues" the company:
"We believe these nominations are a self-serving tactic by Xerox to advance its proposal, that significantly undervalues HP and creates meaningful risk to the detriment of HP shareholders.

The HP Board of Directors is committed to serving the best interests of all HP shareholders and to pursuing the most value-creating path. Value creation for HP shareholders is not dependent on a Xerox combination. There are numerous opportunities available to HP to drive sustainable long-term value. These include the execution of HP's strategic plan, and the deployment of its strong balance sheet for increased share repurchases of its significantly undervalued stock, and for value-creating M&A. Xerox's proposed transaction attempts to use HP's financial capacities for the benefit of Xerox shareholders.

We believe that Xerox's proposal and nominations are being driven by Carl Icahn, and his large ownership position in Xerox means that his interests are not aligned with those of other HP shareholders. Due to Mr. Icahn's ownership position, he would disproportionately benefit from an acquisition of HP by Xerox at a price that undervalues HP.

Mr. Icahn has meaningful influence over Xerox and its Board of Directors given this ownership position; the role he played in the appointment of Xerox's current CEO, who is a former Icahn consultant; and the ties Mr. Icahn has to members of the Xerox Board, including Xerox's Chairman, an Icahn employee.

The HP Board is unwavering in its commitment to HP shareholders and will continue to take all appropriate actions to advance and protect HP shareholders' best interests."
Xerox made its first unsolicited $33.5 billion cash-and-stock offer to HP, a company more than three times its size, last November. That bid was unanimously rejected—twice by HP's board of directors, which said that the proposal "significantly undervalues" its company and would not be in the best interest of shareholders. Earlier this month, Xerox confirmed that it had successfully secured $24 billion in financing from big banks to pursue its takeover of HP, but talks were again rebuffed.
A potential merger is somewhat complicated by the fact that HP is much larger than Xerox: It has a market cap of $32 billion, compared to Xerox's $8 billion.