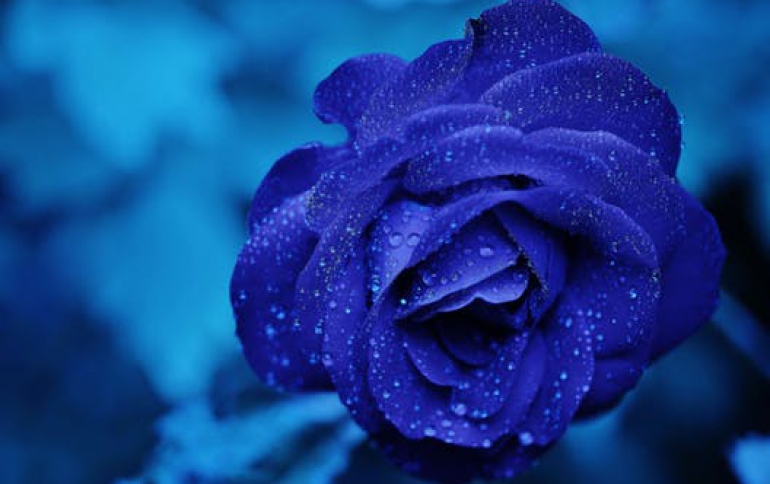 Windows 7 SP1 Available to MSDN Subscribers
Starting today, MSDN and TechNet Subscribers as well as Microsoft's Volume License customers will be able to download Windows 7 and Windows Server 2008 R2 Service Pack 1 (SP1). Next week on February 22nd, everybody else will be able to download SP1 from the Microsoft Download Center or Windows Update. We have
posted information
about the new updates some days ago.
Today Microsoft highlighted some tips and recommendations for people before moving forward with their installation.
First off - for those of you simply looking to update a single PC or your home PCs, Microsoft recommends using Windows Update instead of downloading the standalone installer (or Network Installation Package) from the Microsoft Download Center.
Before installing Windows 7 SP1, Microsoft suggests users backup their PC (and important files) to an external hard drive, DVD/CD or network location. Users should also make sure their device drivers are up to date and check their PC for any known malware and viruses before installing Windows 7 SP1. Microsoft is offering the free Microsoft Security Essentials to check for known malware and viruses. Microsoft added that an infected PC could impact the installation of SP1 as well as future updates to the machine.
A few other tidbits:
* When installing Windows 7 SP1 on a laptop PC, make sure it?s plugged in to an electrical outlet (AC).
* Your PC will need to reboot after installing Windows 7 SP1 so make sure you save all your work and close your applications before you begin your installation.
* Installing Windows 7 SP1 will require a bit more hard drive space so if you don't have enough, Microsoft recommends running Windows 7's built-in Disk Cleanup tool to assist in freeing up hard drive space.
For those who may want to free up hard drive space, it is possible to remove the service pack installation specific files after installing Windows 7 SP1. After installing Windows 7 SP1, you can remove the service pack installation files by running Disk Cleanup and clicking on the "Clean up system files" button and checking "Service Pack Backup Files" to free up space. See below screenshot.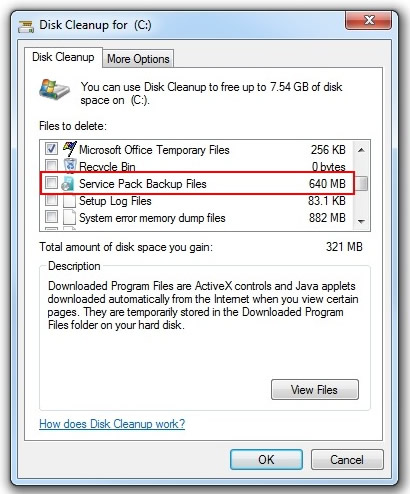 Microsofts recommends only doing this a few weeks after installing Windows 7 SP1. Please note that once you do this you will be unable to remove Windows 7 SP1 from your PC.
Internet Explorer 9 RC Hits 2 Million Downloads
In related news, Microsoft announced that in just a few days after its public availability, users have already downloaded
Internet Explorer 9 Release Candidate
two million times and taken it for a spin. Current IE9 Beta users will be prompted to download RC via Windows Update this month.