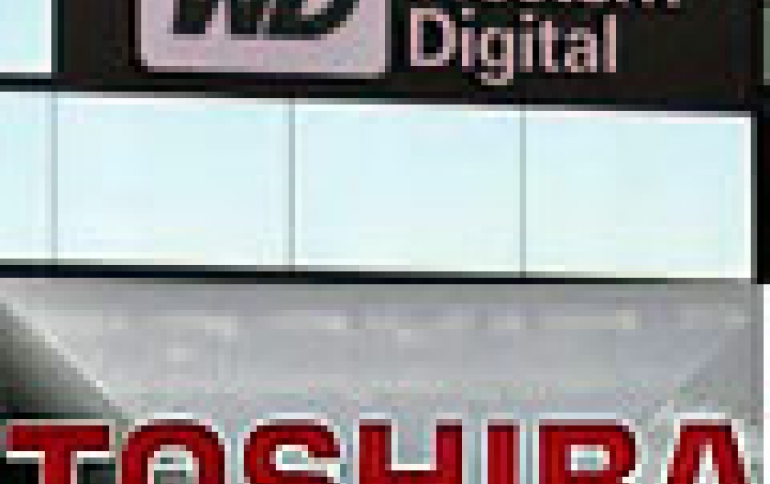 Western Digital Responds to Toshiba's Actions
Western Digital said on Thursday that it remained committed to new investments in the memory manufacturing facilities ran by its joint ventures Toshiba, and that Toshiba's actions would harm not only Toshiba's stakeholders, but also their customers.
The two companies have been feuding over the $18 billion sale of Toshiba's memory unit, particularly after Toshiba chose a different consortium as it is preferred bidder.
Western Digital, which jointly runs Toshiba's main semiconductor plant, has sought a U.S. court injunction to prevent the inking of any deal without its consent.
On Wednesday Toshiba struck back with a lawsuit, saying Western Digital had interfered in the sale without due cause, adding that it is seeking 120 billion yen ($1 billion) in damages.
Western Digital did not comment on the lawsuit, as it has
not received any legal filings yet.
However, the company said that disputes should be resolved through arbitration with the ICC International Court of Arbitration.
SanDisk has filed a request for injunctive relief seeking to prevent Toshiba from transferring its JV interests until SanDisk's claims can be heard in arbitration. SanDisk looks forward to presenting its case to the Superior Court of California for the County of San Francisco on July 14, 2017. In addition, SanDisk is confident that it will succeed on the legal merits of its arbitration request filed on May 14, 2017, and the case continues to move forward in the ICC International Court of Arbitration.
Toshiba also blocked certain Western Digital employees from accessing databases related to their joint ventures and, in some cases, facilities as well.
Western Digital said it remained focused on the success of the joint ventures (JVs), and committed to protecting trade secrets.
"Toshiba took an unprecedented and retaliatory action to prohibit certain employees from accessing shared databases and, in some instances, the JVs' facilities themselves. This action will have the consequence of harming not only Toshiba's stakeholders, but also our respective customers," Western Digital said.
"We believe the actions taken by Toshiba are continued attempts to both pressure Western Digital to relinquish its previously agreed upon and legitimate consent rights, and to distract Toshiba's stakeholders following its annual general meeting. It is surprising that Toshiba would take such actions given the implications for its employees, customers, shareholders and creditors," WD added.
Western Digital also reiterated its commitment to jointly invest in the JVs, including Fab 6 in Yokkaichi, Japan, in order to continue conversion from 2D NAND to 3D NAND.