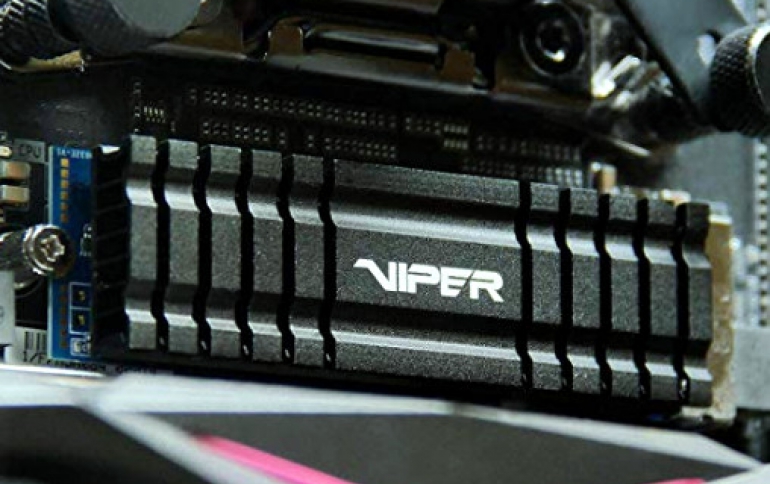 Viper Gaming Releases The VPN100 NVMe PCIe M.2 SSD
Viper Gaming, the gaming brand of Patriot Memory, has relesed the "VPN100"
NVMe SSD featuring a pre-installed black heatsink.
The SSD uses a Phison E12 PCIe Gen 3 x 4 NVMe controller and has been designed with an External Thermal Sensor to monitor internal temperatures and prevent the risk of overheating. Aiming to decrease performance drops, VPN100 features a built-in aluminum heatshield with 6 thermal fins for thermal dissipation under heavy loads.
The Viper VPN100 delivers sequential Read and Write speeds of up to 3,450 MB/s Read speed (for 1TB model) and 3,000MB/s Write speed. The drive also provides up to 600K random-read and random-write IOPs (for 1TB model).
The VPN100 NVMe PCIe M.2 SSD is available in four capacities -- 256GB ($79.99 MSRP), 512GB ($137.99 MSRP), 1TB ($244.99 MSRP), and 2TB ($499.99 MSRP), backed by a three-year warranty.