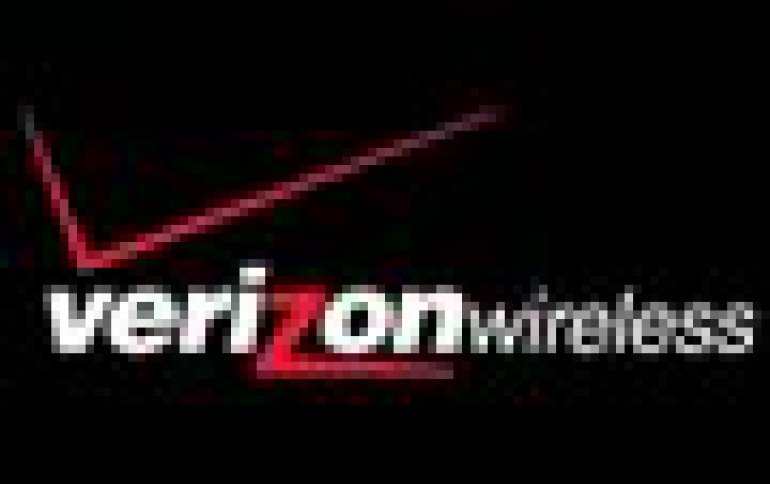 Verizon Wireless Launches 4G LTE Wireless Network On December 5
Verizon Wireless says that it's turning on the first large-scale 4G LTE network on Sunday, Dec. 5. Business users in America will be the first to take advantage of the 4G LTE network with speeds up to 10 times faster than the company's 3G network.

With the launch, Verizon Wireless is also offering new 4G LTE Mobile Broadband data plans starting at $50 monthly access for 5 GB monthly allowance, as well as two new 4G LTE USB modems: the LG VL600 which will be available at launch, and the Pantech UML290, available soon.

Dan Mead, president and chief executive officer of Verizon Wireless, said, "Beginning Sunday, Verizon Wireless is making the best network even better. Our initial 4G LTE launch gives customers access to the fastest and most advanced mobile network in America and immediately reaches more than one-third of all Americans, right where they live. That?s just the start. We will quickly expand 4G LTE, and by 2013 will reach the existing Verizon Wireless 3G coverage area."

Road warriors using laptops will immediately benefit from Verizon Wireless' 4G LTE Mobile Broadband network with super-fast connectivity that?s up to 10 times faster than the company's current 3G network. The company expects 4G LTE average data rates in real-world, loaded network environments to be 5 to 12 megabits per second (Mbps) on the downlink and 2 to 5 Mbps on the uplink.

Mead continued, "We are building our 4G LTE network with the same commitment to performance and reliability for which we have long been recognized. Our commitment to superior network performance, combined with broad 4G coverage areas and the strong value of our data plans make 4G LTE Mobile Broadband the best choice for laptop users."

4G LTE Mobile Broadband Data Plans, Devices and Coverage Areas Verizon Wireless customers can choose from two 4G LTE Mobile Broadband data plans: $50 monthly access for 5 GB monthly allowance or $80 monthly access for 10 GB monthly allowance, both with $10/GB overage. For laptop connectivity, two 4G LTE USB modems will be initially available: the LG VL600 is available at launch and the Pantech UML290 will be available soon, each $99.99 after $50 rebate with a new two-year agreement. Both USB modems provide backward-compatibility with Verizon Wireless' 3G network. If laptop users travel outside of a 4G LTE coverage area, they will automatically stay connected on the company's 3G network.

Two 4G modems will be available in Verizon Wireless Communications Stores, online at www.verizonwireless.com and through the company's business sales channels.

The company expects consumer-oriented handsets will be available by mid-2011. Verizon Wireless? 4G LTE Mobile Broadband network is initially launching in 38 major metropolitan areas and in more than 60 commercial airports coast to coast - at both airports within the launch areas plus airports in other key cities. Street level coverage area maps will be available online on Dec. 5. Today, customers can go to www.verizonwireless.com/4Glte to check if their addresses will be in the initial 4G LTE coverage area.

By leveraging its 700 MHz spectrum for LTE deployment in the United States, Verizon Wireless is capable of quickly deploying a high-quality wireless broadband network with excellent coverage. Verizon Wireless' primary 4G LTE network vendors, Ericsson and Alcatel-Lucent, are providing the underlying infrastructure for the 4G LTE Mobile Broadband network.