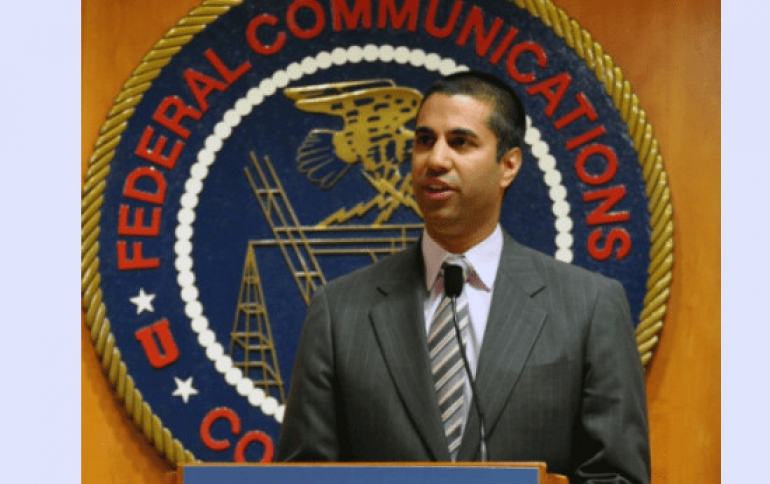 FCC Says Wireless Carriers Shared Users' Locations
U.S. Federal Communications Commission (FCC) Chairman Ajit Pai said on Friday the telecommunications regulator plans to take action against wireless carriers over the unauthorized sale of real-time location data from users.
Here is what the the chairman of the Federal Communications Commission said in a letter Friday:
"..the FCC's Enforcement Bureau has completed its extensive investigation and has concluded that one or more wireless carriers apparently violated federal law.

I am committed to ensuring that all entities subject to our jurisdiction comply with the Communications Act and the FCC's rules, including those that protect consumers' sensitive information, such as real-time location data.

Accordingly, in the coming days,I intend to circulate to my fellow Commissioners for their consideration one or more Notice(s)of Apparent Liability for Forfeiture in connection with the apparent violation(s)."
FCC Chairman Ajit Pai didn't identify any company in the letter to lawmakers, and said the agency will consider levying a punishment that he also didn't specify.
AT&T Inc and Sprint Corp declined to comment on the FCC letter. Verizon Communications Inc and T-Mobile US did not immediately respond to requests for comment.
The lawmakers in November said that major wireless carriers were disclosing real-time location to data compilers without consumers' consent or knowledge. The information could be obtained by companies including bounty hunters, the lawmakers said in a letter.
CTIA, a trade group for wireless carriers, said the companies share location data only with customer consent.
"Upon hearing allegations of misuse of the data, carriers quickly investigated, suspended access to the data and subsequently terminated those programs," CTIA said in a statement.
Carriers including AT&T Inc. and T-Mobile US Inc. came under public scrutiny after Motherboard reported last year that the carriers sold subscribers' geolocation data to third-party companies, including Zumigo Inc., which provides location data services. The companies have since told the FCC that they stopped selling subscribers' data.