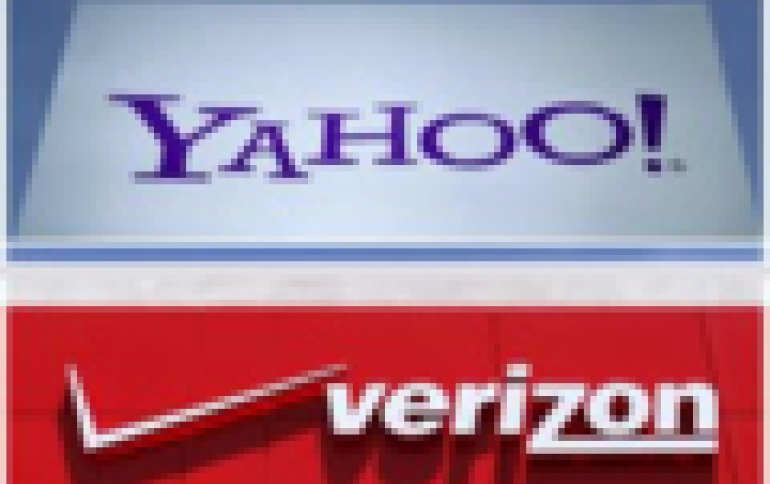 Verizon Buys Yahoo's Core Business For $4.83 billion
Verizon Communications on Monday confirmed previous reports by annoncing an agreement with Yahoo, under which Verizon will buy Yahoo's core internet business for $4.83 billion in cash Yahoo informs, connects and entertains a global audience of more than 1 billion monthly active users -- including 600 million monthly active mobile users through its search, communications and digital content products. Yahoo also connects advertisers with target audiences through an advertising technology stack that combines the power of their data, content and technology.
"Just over a year ago we acquired AOL to enhance our strategy of providing a cross-screen connection for consumers, creators and advertisers," said Lowell McAdam, Verizon Chairman and CEO. "The acquisition of Yahoo will put Verizon in a highly competitive position as a top global mobile media company, and help accelerate our revenue stream in digital advertising."
Yahoo will be integrated with AOL under Marni Walden, EVP and President of the Product Innovation and New Businesses organization at Verizon.
"Yahoo is a company that has changed the world, and will continue to do so through this combination with Verizon and AOL. The sale of our operating business, which effectively separates our Asian asset equity stakes, is an important step in our plan to unlock shareholder value for Yahoo," said Marissa Mayer, CEO of Yahoo. "This transaction also sets up a great opportunity for Yahoo to build further distribution and accelerate our work in mobile, video, native advertising and social."
The addition of Yahoo to Verizon and AOL will create one of the largest portfolios of owned and partnered global brands with extensive distribution capabilities. Combined, AOL and Yahoo will have more than 25 brands in its portfolio. Yahoo's key assets include content brands in major categories including finance, news and sports, as well as one of the most popular email services globally with approximately 225 million monthly active users. Additional technology assets in the advertising space include Brightroll, a programmatic demand-side platform; Flurry, an independent mobile apps analytics service; and Gemini, a native and search advertising solution.
The deal is subject to customary closing conditions, approval by Yahoo's shareholders, and regulatory approvals, and is expected to close in Q1 of 2017. Until the closing, Yahoo will continue to operate independently.