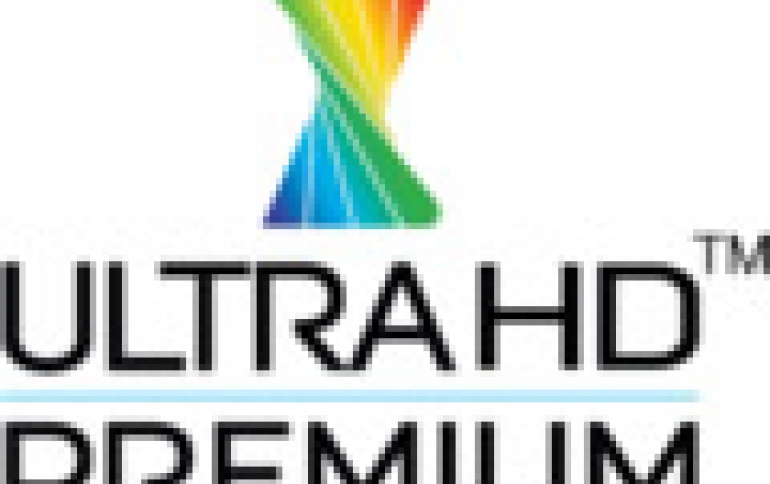 UHDA Launches ULTRA HD PREMIUM Logo and Certification Licensing for Ultra HD Blu-ray Disc Players
The UHD Alliance (UHDA), the group charged with fostering the Ultra HD ecosystem and promote the Ultra HD entertainment technology, today announceed the certification and logo licensing for Ultra HD Blu-ray Players. The UHDA's ULTRA HD PREMIUM logo is reserved for products, content and services that comply with performance metrics for resolution, high dynamic range (HDR), peak luminance, black levels and wide color gamut among others. The specifications also make recommendations for immersive audio and other features.
In follow up to the addition of Ultra HD Blu-ray players to ULTRA HD PREMIUM family, the UHDA is currently studying live broadcast of UHD content with an eye toward identifying key technical issues and developing a standard for live broadcast content.
To ensure products bearing the ULTRA HD PREMIUM logo are certified and conform to the organization's specifications, the UHDA has designated multiple centers around the globe to conduct testing. The UHDA will provide certified testing centers with a specific testing protocol for ULTRA HD Blu-players. Companies throughout the ecosystem will work directly with these centers to have their products tested and certified.