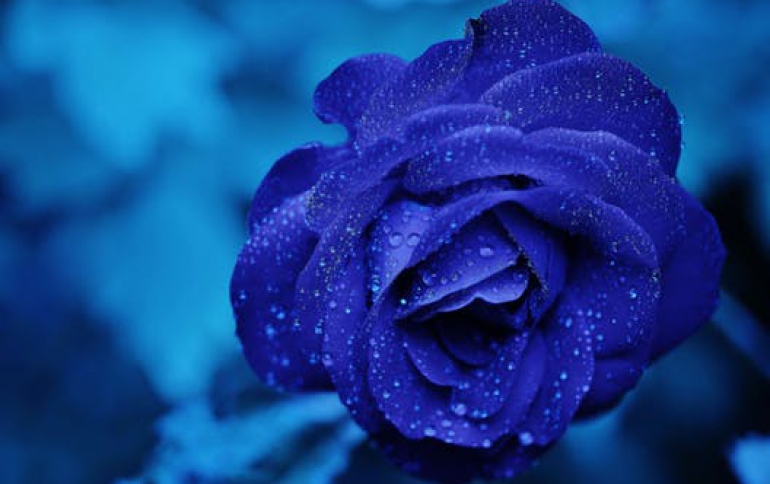 Toshiba to Showacse 3D, LCD and OLED Technologies at SID
Toshiba America Electronic Components, Inc. (TAEC), will exhibit next-generation displays and technologies developed by Toshiba Mobile Display Co., Ltd. (TMD) for industrial markets, mobile phone and portable electronics and mobile notebook PCs at the 2009 Society for Information Display (SID) International Symposium, Seminar & Exhibition in San Antonio, TX, June 2 to 4, 2009. Featured developments in TAEC?s booth this year include three different 3D technology demonstrations, a 4.15-inch, 60,000 hour MTTF long-life Organic Light-Emitting Diode (OLED) display, and new prototype industrial LCD displays with replaceable LED backlights achieving more than 70,000 hours MTBF. In mobile phone displays, TAEC is highlighting a high contrast panel with Screen Fit technology, which provides 3,000:1 contrast ratio for improved legibility, reduced reflection and a thinner LCD panel. Additional displays with Optically Compensated Bend (OCB), Low Temperature Poly-Silicon (LTPS), System-on-Glass (SOG), LED backlighting, thin-glass, and other advanced technologies can be seen in four application areas: industrial, mobile display, automotive and mobile notebook PCs.

3D Technology
In the 3D section, TAEC will demonstrate three separate 3D technologies. The first approach, Time Sequential Twin-Eye, will be shown on a 3D-OCB display utilizing a newly-developed backlight system incorporating a bi-directional lens sheet, and by synchronizing LED switching with left- and right-eye images to achieve stereoscopic (twin-eye 3D) viewing without special glasses while maintaining a fast response time, and a wide viewing angle. This approach is 2D/3D switchable, and enables a thin, easy to assemble LCD panel with full resolution, and will be demonstrated on a 3.0-inch Wide QVGA (400 x 240) module. The second approach, Integral Imaging 3D, uses a lenticular sheet to enable "Multi-view" natural viewing without 3D glasses, so the same image can be seen from multiple viewing points. Integral imaging will be shown in a 12.1-inch technology demonstration. A third approach, which uses OCB glasses with time sequential 3D displays to achieve fast response with minimal crosstalk, will be shown in 8.0-inch and 32-inch sizes. This 3D technique alternately displays the appropriate image for each eye while the OCB glasses act as an alternating shutter to achieve a 3D effect without any loss of resolution between the LCD and the image.

OLED Display
TMD?s new active-matrix 4.15-inch OLED technology demonstration, shown for the first time in North America, features a wide viewing angle and deeper black than LCD displays to provide a sparkling color image with fast response. The thin and light long-life OLED display, which uses small molecule organic materials and a top emission structure, has a 60,000 hours MTTF(1) (or nearly seven years at 200cd/m2) and power saving advantages compared to LCD displays.

Industrial

A lineup of new prototype color active-matrix thin-film transistor (TFT) LCD modules for industrial applications will be shown, which incorporate 70,000+ hour MTBF(3) long-life LED backlighting systems designed to satisfy the requirements of a broad range of industrial applications, such as test and measuring equipment, medical equipment, mobile computing devices, and more. The lineup includes eight new transmissive LCD modules in five screen sizes: 5.7-inch, 6.5-inch, 8.4-inch, 10.4-inch, and 12.1-inch. Seven of the eight displays in the series are made from low temperature poly-silicon, while the eighth is made from amorphous silicon. Display resolutions are VGA (640 x 480) for the 5.7-inch module and the 6.5-inch module, and SVGA (800 x 600) and XGA (1024 x 768) for the three larger sizes. Each of these prototypes have replaceable, long-life, mercury-free(3) LED-based backlighting systems, with a 70,000+ hours MTBF, which is equivalent to more than eight years, and far exceeds that of widely used TFT LCDs for industrial applications utilizing long-life cold cathode fluorescent lamp (CCFL) backlights. Most of these modules offer high luminance of 400cd/m2 and a contrast ratio of 400:1, but selected models are available with higher luminance of 550cd/m2 and a 500:1 contrast ratio.

Additional modules representing TAEC?s diverse industrial LCD line include two 70,000 hour MTBF modules with resistive touch panels: 8.4-inch SVGA (800 x 600) and 10.4-inch XGA (1024 x 768) LCD panels, with replaceable LED backlights rated for 70,000 hours MTBF. A 7.0-inch WVGA (800 x 400) module with wide 160 degree viewing angles in both the horizontal and vertical directions will be shown. It is a popular industry size and represents a portion of TAEC?s wide-format industrial display line-up.

Displays for Mobile Phones and Portable Electronics
The mobile section of the booth will feature a high contrast display for easy viewing with TMD Screen Fit technology to reduce glare; LED backlight control to reduce power consumption, and a display with capacitive touch input. Additional modules will be shown from the broad line of thin and light TMD displays for mobile phones, handheld GPS, portable media players and other portable electronic devices.

Screen Fit Technology
TMD has taken its Screen Fit transparent cover panel technology a step further this year by demonstrating it with a 3,000:1 contrast ratio LCD that provides deeper blacks and improved legibility. Screen Fit significantly reduces reflections from the inner surface of the cover panel as well as the reflections from the surface of the LCD panel, utilizing a special resin injected between the cover panel and the polarizer film of the LCD panel, fusing the two together. The resin assures optical integrity between the two materials, minimizes interface reflections and strengthens the module structure. Compared to a conventional LCD design, in which the top polarizer film layer of the display is protected by an acrylic cover panel encasing the hollow space between the cover and the display, a Screen Fit LCD enhances the display?s optical characteristics by eliminating two boundaries that reflect and scatter light, reducing reflections. The exhibit shows a 4.3-inch WQVGA (480 x 272) Screen Fit and high contrast module next to a conventional TN module of the same resolution and form factor to demonstrate the improvements in image quality.

Reduction of Backlight Power Consumption
A new development this year in mobile displays is automatic LED backlight luminance control that saves power by adjusting the brightness of the backlight in response to images as they are displayed. Brighter scenes require a higher intensity backlight for the optimal display, while a darker scene requires a brighter image signal and less-bright backlight. TMD has developed a new LCD driver circuit that adjusts both signal strength of the image displayed and the luminance of the backlight, to achieve vivid images while reducing the power required by a significant amount. A comparative display of 3.0-inch WVGA (480 x 800) modules with and without the automatic LED backlight luminance control will be shown with their respective power consumption levels.

Capacitive Touch Panel Technology
A 3.5-inch TFT-LCD display that demonstrates capacitive touch panel technology will be shown for the first time by TAEC.

Transflective
A 2.4-inch QVGA (240 x 320) and a 2.6-inch standard TFT-LCD module for mobile phones will be shown to showcase transflective technology with an LED backlight. Transflective LCDs combine the advantages of both transmissive and reflective LCDs to enable high screen legibility under low lighting conditions, characteristic of transmissive LCDs, and achieve high screen legibility comparable to reflective LCDs when viewed under an external light source. The modules feature a contrast ratio of 300:1 with luminance of 260 candelas/meter-squared (cd/m2) and 300cd/m2, respectively. Both the transflective technology and the LED backlight contribute to low power consumption of these modules.

Notebook Computer Displays
In the mobile computing section, representative TMD notebook PC LCD modules will be shown along with commercially available ultra-mobile and mobile computers from leading manufacturers, which incorporate thin and lightweight LCDs from TMD using 0.2mm thick or 0.3mm thick glass. The modules achieve their thin, lightweight structure through low-temperature poly-silicon technology, glass-thinning and LED backlighting to enhance portability in the mobile PC segment of the marketplace. Modules shown are wide-format and incorporate either 0.2mm thick or 0.3mm thick glass, and include a high-resolution 5.6-inch WXGA (1200 x 800) LCD with LED backlight, an 11.1-inch HD (1366 x 768) bezel-less LCD with high contrast ratio of 500:1 with LED backlight, a 12.1-inch WXGA (1280 x 800) transflective LCD with LED backlight, a 13.1-inch HD+ (1600 x 900) bezel-less LCD with high contrast ratio of 500:1, high color chromaticity and LED backlight, and a 14.1-inch W-XGA+ (1440 x 900) module with CCFL backlighting system.