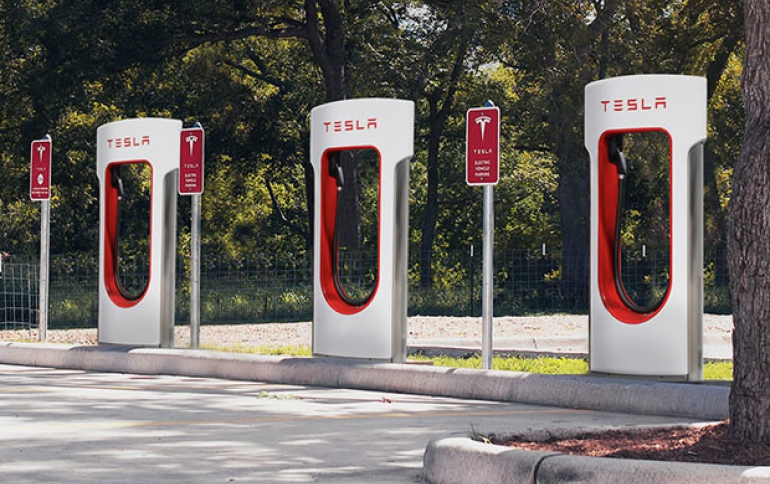 Tesla to Increase Superchargers Within Cities
Tesla CEO Elon Musk announced some expansions to the Supercharger network, including 'dramatically increasing' Superchargers within cities, a European expansion, and more.
Last month, Musk announced another expansion of the Supercharger network in order to cover "95% to 100% of the population in all active markets."
He also said that the next expansion will include the Supercharger V3, a new version of the fast-charging station with a higher charge rate, which is finally supposed to be released 'early' next year.
Now Musk is talking about also 'dramatically increasing' the number of Superchargers within cities in order to address the problem of charging for apartment dwellers.
Tesla has been deploying its 'Urban Supercharger stations' in cities to address the situation and Musk says that they are working with landlords to add charging options to apartment buildings.
Furthermore, Musk also commented today on a European expansion of the Supercharger network for "100% coverage" as soon as next year. That's something that Tesla has been promising for a while, but it has yet to deliver on the promise.
Tesla is currently operating about 11,852 Superchargers at 1,426 stations around the world.