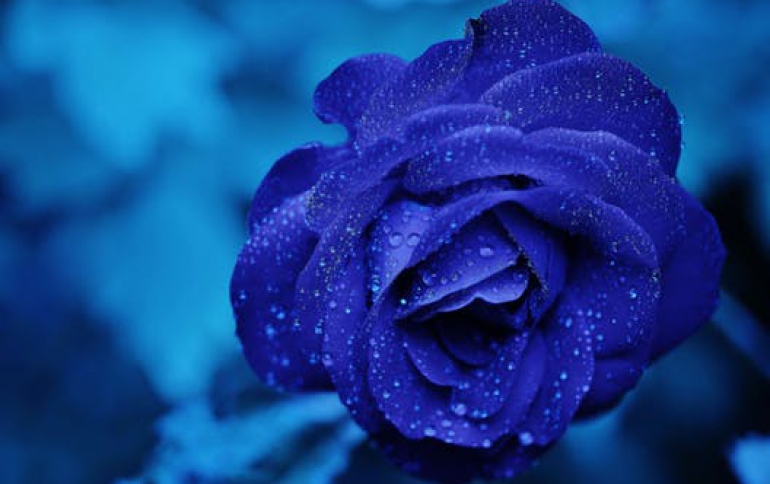 Sprint to Debut Motorola PHOTON 4G And TRIUMPH Smartphones
Sprint Nextel plans to sell two high-speed wireless phones from Motorola Mobility, the Photon 4G and the Triumph, later this summer. The Motorola PHOTON 4G is Motorola?s first Sprint 4G device with a dual-core 1GHz processor, Android 2.3, Sprint ID and worldphone capabilities. The second device, the Motorola Triumph, is the the first Virgin Mobile USA device from Motorola.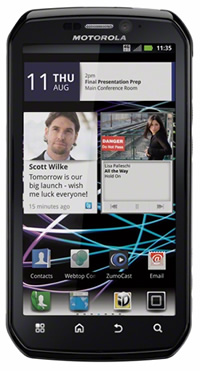 The Motorola PHOTON 4G is Sprint's first 1GHz dual-core NVIDIA Tegra 2 processor smartphone available on the company's 4G Network. The Android-based (Android 2.3) device features a 4.3-inch qHD display, dual cameras and a kickstand for hands-free viewing. The phone also provides users with an array of tools, like the Motorola webtop application, allowing users to access and create content from a larger screen while connected to a Motorola accessory dock (available for purchase following device availability).
Additional features include:
- Dual-core NVIDIA Tegra 2 processor and 1GB of RAM
- 4.3-inch touchscreen with qHD (Quarter High Definition) display
- Dual cameras - 8 megapixel, dual-LED flash camera with front-facing webcam to store photos and videos directly on the device and VGA front-facing camera for video chat
- Android Market for access to applications, widgets and games available for download
- Sprint ID for apps, widgets, ringtones and more, all in a single download
- 16GB of onboard memory, support for up to 32GB SD Card, for a total of up to 48GB
- Worldphone capabilities to access emails, calendars and news from locations around the globe
- 3G/4G Mobile Hotspot capability, supporting up to eight devices on the Sprint 3G or 4G networks and one while roaming internationally on GSM (Mobile Hotspot capability while roaming internationally on GSM will be delivered through an upcoming software update)
- Ability to utilize the webtop application while connected to a Motorola accessory dock (sold separately) to open, view, edit and send Microsoft Office documents using cloud-based web apps through the full Mozilla Firefox browser
- Supports critical IT device policies commonly requested by enterprises and government entities, including integration ease, cost-of-management and data security concerns
Motorola PHOTON 4G will be available this summer.
Also available this summer, Motorola TRIUMPH is the first Motorola device available exclusively to Virgin Mobile USA customers.
Motorola TRIUMPH boasts a 4.1-inch WVGA touchscreen, two cameras, a super slim design at less than 0.4 inches thick, HD-Video (720p) capture and HDMI output.
Additional features include:
- 1GHz processor and up to 32GB of expandable memory to power and store
multimedia libraries
- HDMI out hook-up for flat screen multimedia viewing
- Android Market for access to applications, widgets and games
- Access to corporate email, social media sites, like Facebook and Twitter and a full suite of Google services
- 5 megapixel rear-facing camera and front-facing VGA camera for video chat
Motorola TRIUMPH will also be the first handset to come preloaded with the Virgin Mobile Live 2.0 app used to access the Virgin Mobile branded music stream.
Virgin Mobile Live 2.0 is a social networking music application, which will provide Android users free access to the company's music stream hosted by DJ Abbey Braden, as well as live music performance videos, and "check in" features at special events. All status updates made using the app will also sync with Facebook and Twitter. It will be available in late July at www.virginmobileusa.com and in major retail outlets in the U.S..
Additional devices available in 2011 from Sprint and Motorola will include:
- Motorola Titanium: Available late summer, Motorola Titanium leverages Sprint?s Push-to-Talk capabilities as the first Nextel Direct Connect smartphone built on Android 2.1.
- Available later this month and priced at $79.99 (excluding taxes), Motorola Theory is a candy-bar QWERTY at an affordable price. Key features include a high-finish premium design, threaded messaging, web and email access, Bluetooth technology, 1.3MP camera and 2.4-inch QVGA display.
- Coming late June, Motorola i412 is ideal for wireless users craving an uncomplicated phone for talking, texting and walkie-talkie functionality. It will be available for $69.99 (excluding taxes) at Boost Mobile?s exclusive retails stores, select independent wireless dealer locations across the U.S. www.boostmobile.com with free shipping and major retail outlets.