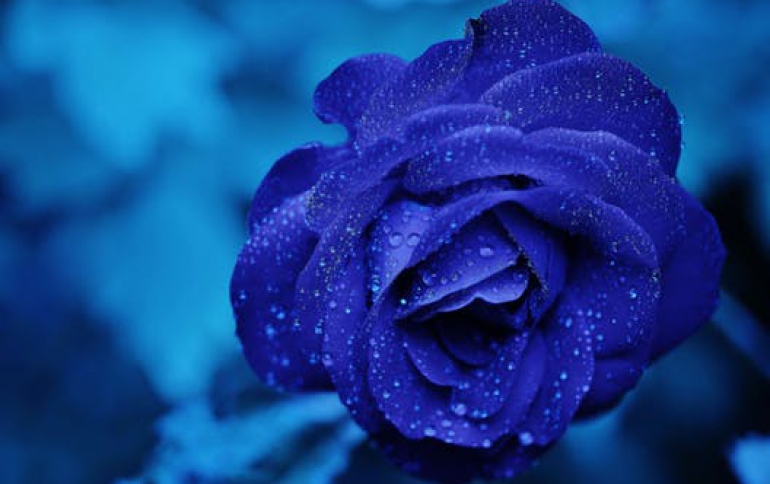 Sony Ericsson's Aspen Phone Runs Latest Windows Mobile OS
Sony Ericsson announced the Sony Ericsson Aspen, a business mobile phone with green credentials at its core that is based on Windows Mobile 6.5.3. Windows Mobile 6.5.3. is expected to be the last version of Microsoft's Windows Mobile 6 OS, followed by introduction of the Mobile 7 OS later this year.
Sony Ericsson Aspen allows easy multi-tasking combining the touch experience and a QWERTY keyboard. Users can organise and adapt panels to change during the day and use Slide View for quick access to common features.
With Sony Ericsson Aspen, users can view and edit office files easily with one touch operation, or just access the internet in one click. The phone?s contents can be secured through the Microsoft MyPhone service, which remotely erases phone data when the handset is lost or stolen.
"Sony Ericsson Aspen is the business phone with a conscience, perfect for any consumer or company who want to make a green choice in their daily work life." Said Quentin Cordier, Global Marketing Manager, Sony Ericsson. "An affordable GreenHeart phone with the latest version of Windows Phone, the Sony Ericsson Aspen has a rich user interface and powerful productivity tools. But it?s not all about work, stay in touch with the fun parts of life with Media Browser and PlayNow , with simple access to social networks and quick and easy access to media files. Find the fun with a-GPS, Google Maps and snap pictures with the 3.2megapixel camera."
Sony Ericsson Aspen will be available in selected markets from Q2 in the colours Iconic Black and White Silver.
Basic specifications
Camera
* 3.2 megapixel camera
* 4x digital zoom
* Multishot
* Self timer
* Smart contrast
Music
* Album art
* Bluetooth stereo (A2DP)
* Equalizer
* Sony Ericsson media player
* Music tones (MP3/AAC)
* PlayNow
* Stereo speakers
* Windows Media Player Mobile
Web
* Bookmarks
* Google search
* Internet Explorer Mobile
* Pan & zoom
* Web feeds
Voice
* Polyphonic ringtones
* Speakerphone
* Vibrating alert
Messaging
* Email
* Microsoft Exchange ActiveSync
* Handwriting recognition
* Instant messaging
* Picture messaging (MMS)
* Predictive text input
* Text messaging (SMS)
Design
* Auto rotate
* Media browser
* Picture wallpaper
* Full keyboard
* Touchscreen
* Wallpaper animation
* Windows Phone
Entertainment
* 3D games
* Facebook
* FM radio with RDS
* Java
* Skype
* Video streaming
* Video viewing
* YouTube
Organiser
* Adobe PDF Reader
* Alarm clock
* Calculator
* Calendar
* Flight mode
* Microsoft Office Mobile
* Notes
* Outlook Mobile
* Phone book
* Stopwatch
* Tasks
Connectivity
* 3.5 mm audio jack
* A-GPS
* Bluetooth technology
* Google Maps
* Micro USB connector
* Modem
* Synchronisation
* USB mass storage support
* USB support
* Wi-Fi
Applications and panels
* SPB Mobile Shell 3.0 (Professional)
* SPB Mobile Shell 3.0 (Lifestyle)
* SEMC Greenheart Panel
* Microsoft Today
* Facebook
* Panel Manager
* SlideView
* Google Maps Latitude
* Google Mobile Application
* Send My Location
* Unified Search Application
* SPB Traveler and Weather combo
* Skype
* YouTube panel
* Communication City/Day
* Communication City/Night
* CNN
* On-The-Road Panel
* Windows Live
* Twitter
* Gokivo Weather Panel
* Eco mate application
GreenHeart indentity
* GreenHeart panel
* Power saving mode
* Eco mate application
* E-manual
* Waterborne painting
* Recycle materials (Green charger, Green PHF, Green Box.
Screen
* 65,536 colour TFT
* 2.4 inches
* 240 x 320 pixels (QVGA)
Accessories
In-Box:
* Sony Ericsson Aspen
* Battery
* Green charger
* HPM-60J GreenHeart Stereo portable handsfree * 3.5mm jack
* Micro USB cable
* E-manual
* Size: 117 x 60 x 12.45 mm
* Weight: 130 grams
* Memory card support: SanDisk microSD, up to 16 GB
* Operating system: Windows Mobile 6.5.3
* Talk time GSM/GPRS: Up to 10 hours
* Standby time: GSM/GPRS: Up to 450hrs
* Talk time UMTS: Up to 8 hours
* Standby time: UMTS: Up to 600 hrsMusic listening time: Up to 12hrs
* UMTS HSPA 900/2100
* GSM GPRS/EDGE 850/900/1800/1900
* UMTS HSPA 850/900/2100
* GSM GPRS/EDGE 850/900/1800/1900
Colour
* Iconic Black
* White Silver