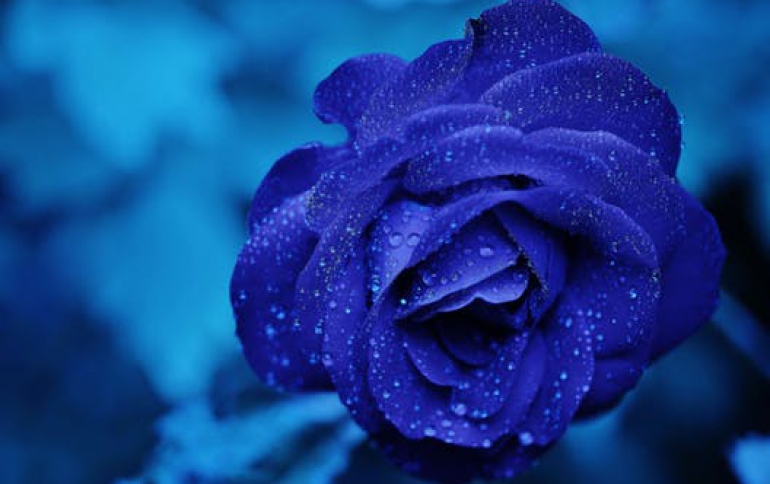 Scythe Releases The Mine 2 CPU Cooler
Japanese cooling specialist Scythe today officially announced the release of the new high-end CPU Cooler Mine 2. The Mine 2 CPU Cooler is based on a twin cooler Layout. Eight copper heatpipes transport heat to two cooling blocks. By placing the fan in between the 2 heatsink towers, intake as well as exhale airflows are optimized to provide high performance. Furthermore, the lower part of the installed fan is designed to cool the devices around the CPU socket, such as voltage regulators and RAM. The structure of the heat sink makes it possible to use a total of up to three fans by purchasing separately sold fan clips. In this manner, the air flow and thus the cooling capacity of the Mine 2 will be significantly increased by using the push / pull principle.
By default, the Mine 2 will be delivered with a centrally placed, adjustable 140 mm Slip Stream PWM & VR fan. Although the fan supports the PWM feature, users can manually adjust the PWM bandwidth between 470 to 1,370 rpm and 740 to 1,900 rpm. Despite the changed bandwidth, the fan is still controlled by the PWM signal from the motherboard, allowing an individual but also dynamic fan control. Alternatively it is possible to disable the PWM function. Instead the fan can be controlled manually in a range of 500 to 1,700 rpm. This gives every user the option to optimize the Mine 2 CPU cooler for performance or low noise according to own preferences.
For safe and stable attachment to the motherboard, the new F.M.S.B.3 (Super Flip Mount Backplate 3) mounting system is used. Due to the improved design of the backplate, Mine 2 CPU is compatible with all current sockets, including the new LGA1155.
Scythe Mine 2 will be available worldwide from early February 2011 for 50.50 Euro (Excl. VAT).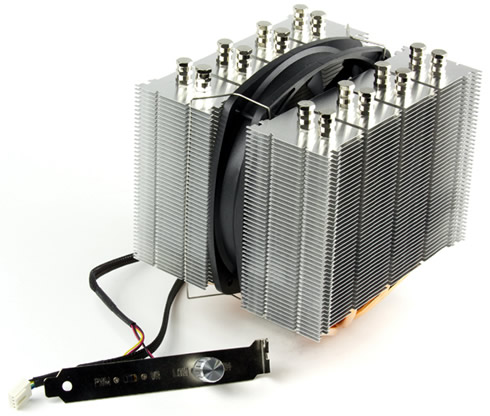 Specifications
Model Name:Mine 2 CPU Cooler
Model No.:SCMN-2000
Compatibility:
Intel:
Sockel T / LGA775
Sockel LGA1155
Sockel LGA1156
Sockel LGA1366
AMD:
Sockel AM2
Sockel AM2+
Sockel AM3
Dimensions: 130x 143 x 160 mm / 5.12 x 5.63 x 6.30 in
Weight Included Fan:1,150 g / 40.57 oz.
Accessories:Back-Plate, Mounting Screws, Metal Assembly Clips, Pair of Fan Clips, Thermal Grease, Rubber, Installation Guide
Fan:Slip Stream 140 PWM & V.R.
Fan Dimensions:140 x 140 x 25 mm / 5.51 x 5.51 x 0.98 in
Fan Speed
PWM Max. Band 650 (±250) ~ 1,700 rpm (±10%)
PWM Min. Band 500 (±250) ~ 1,200 rpm (±10%)
V.R. Band 500 (±250) ~ 1,700 rpm (±10%)
Noise Level:
Max. Band 12.4 ~ 36.4 dBA
Min. Band 9.6 ~ 23.2 dBA
V.R. Band 9.6 ~ 36.4 dBA
Air Flow:
Max. Band 35.36 ~ 92.4 CFM = 60 ~ 157 m³/h
Min. Band 27.2 ~ 65.2 CFM = 46.2 ~ 111 m³/h
V.R. Band 27.2 ~ 92.4 CFM = 46.2 ~ 157 m³/h
Input Power: 4.2 W
Input Current:0.35 A
Voltage Range:12 V