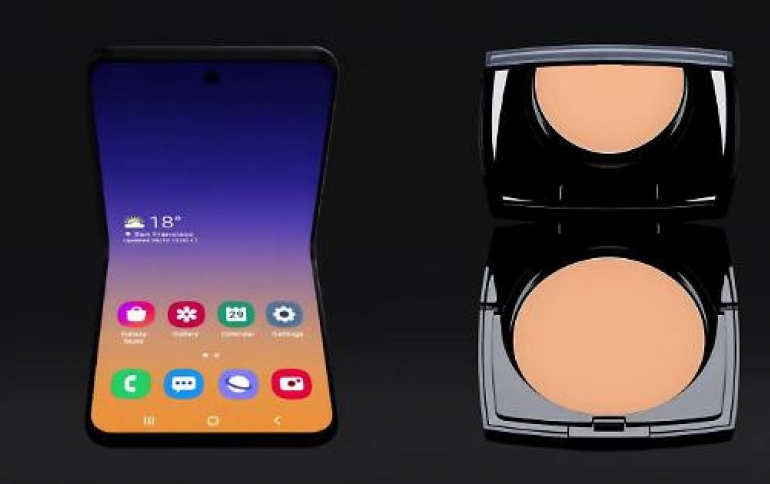 Samsung's Next Foldable Phone Said to be the 'Galaxy Bloom'
South Korean news site AjuNews claims that it has "confirmed" that the upcoming Samsung Galaxy Fold 2, or clamshell foldable similar to the Moto Razr, will be called the Samsung Galaxy Bloom.
The website shared some pictures of the new device, which was supposingly shown to invitees at Samsung's private booth at CES 2020.
The smartphone's design is inspired by the luxury cosmetics brand Lancome, according to the website. Aimed at young female customers, the Galaxy Bloom will reportedly support 8K shooting.
Unlike the Galaxy Fold, it can be folded up and down around its horizontal axis. Instead of plastic film, the display panel was covered with ultra-thin glass called 'UTG (Ultra Thin Glass)'. The size of the Galaxy Bloom is also similar to Lancome's product. When unfolded, it becomes a 7.3-inch tablet PC.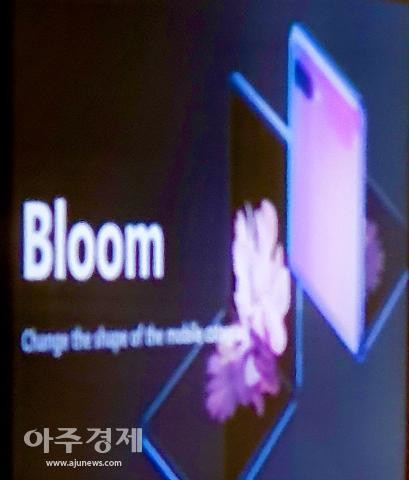 Korea will see 5G models at launch but the rest of the world will have to settle with 4G device to start with, adds the source report.
Samsung is also said to change the naming strategy of its flagship smartphone lineup. The sequel to the Galaxy S10 is said to be named 'Galaxy S20.'
The Galaxy S20 series is expected to be released in three versions -- regular, plus and ultra.
The Ultra model will be equipped with Samsung's ISOCell Bright HMX 108MP image sensor and will supports an impressive 100x optical zoom.
Furthermore, all new Galaxy S products will be able to shoot 8K video like the Galaxy Bloom.
Samsung Electronics will hold a 'Samsung Galaxy Unpack 2020' event in San Francisco, USA next month.