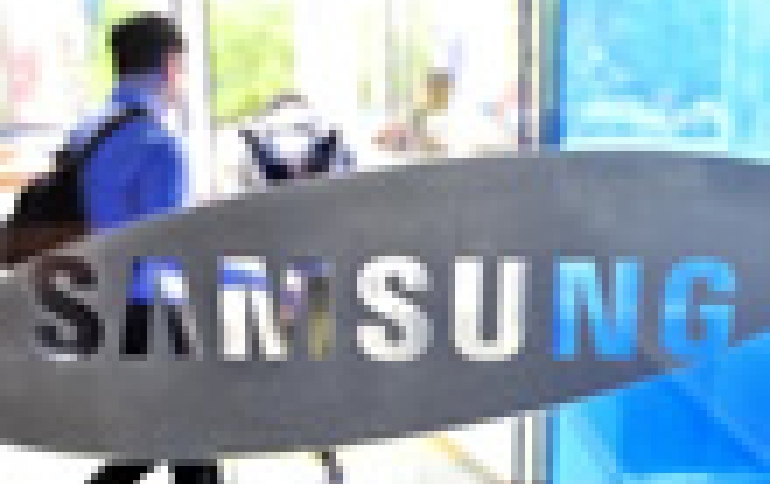 Samsung Launches New UHD Monitors
Samsung Electronics has expanded its ultra high-definition (UHD) monitor portfolio with the release of the new UE590 and UE850 UHD models. Available in 23.5- and 28-inch models, the UE590 is most applicable for entertainment seekers and gamers. Alternatively, the UE850's (23.5-, 28- and 31.5-inch models) improved resolution and dynamic connectivity drive efficiency for professional, creative and analytical tasks.
Both new series present more than 8 million pixels and have four-times the detail clarity of full high-definition (FHD) alternatives.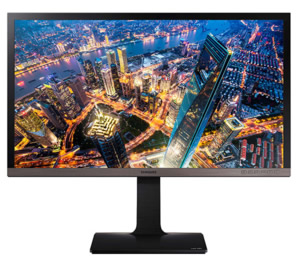 The UE590 and UE850 support AMD FreeSync technology, which synchronizes the refresh rate of the monitor to the frame rate of a user's AMD graphic card for a smooth and tearing-free game. Response times as fast as one millisecond in the 28-inch models also allows gamers to see even the fastest on-screen action clearly and smoothly, while a 60 Hz refresh rate further eliminates picture choppiness.
While both UHD monitors have integrated DisplayPort (DP) and HDMI ports, the 28- and 31.5-inch UE850 business monitors feature a Quad Interface that connects with DP 2.1, miniDP, HDMI 2.0 and HDMI 1.4a sources. HDMI 2.0 and DP 2.1 support 4K resolution at 60Hz, which is double the maximum resolution of HDMI 1.4a (4K at 30Hz).
The UE850 also comes with four USB 3.0 ports, with two offering super-charging capability. Since the super-charging USBs enable the simultaneous charging of multiple mobile devices that is three times faster than a normal USB 2.0 port, the need for a docking station is eliminated.
The UE590 and UE850 allow users to align on-screen content with their specific viewing needs. A Picture-by-Picture (PBP) mode ensures content can be displayed from two different input sources while maintaining picture quality. Similarly, up to 25 percent of the screen can be repositioned and resized anywhere within the screen using the Picture-in-Picture 2.0 (PiP) mode.
The UHD monitors come with VESA-supported wall mounts, and the UE850 further extends viewing capabilities through a height-adjustable stand (HAS) and tilt, pivot and swivel capabilities. Professionals can also maintain aspect ratio consistency when pivoting the UE850 business monitor with a built-in auto on-screen display (OSD) rotation function and auto magic rotation software.

Model

UE590 Series

Model Name

U24E590D

U28E590D

Display
Screen Size

23.5″ (16:9)

28? (16:9)

Brightness

300 cd/m2

370 cd/m2

Contrast Ratio

1000:1 (Mega DCR)

Resolution

UHD (3840 x 2160)

Color Support

16.7M

>1B

Response Time

4ms (GTG)

1ms (GTG)

Viewing Angle

178:178 (H/V)

170:160 (H/V)

Design
Tilt

-2? ~ 20?

Swivel

n/a

Pivot

n/a

HAS

n/a

Wall Mount

75x75mm (VESA)

OS Compatibility

Windows, Mac

Interface

2 HDMI (2.0×1, 1.4ax1), 1 DP (1.2 Ver)

Eco Marks

Energy Star 6.0

Essential Features

Magic Bright, Eye Saver Mode, Flick-Free, PiP 2.0, PBP, Game Mode, Image Size, FreeSync, Eco Saving Plus

Magic Angle, Magic Bright, Eye Saver Mode, Flick-Free, PiP 2.0, PBP, Game Mode, Image Size, FreeSync, Eco Saving Plus
Model

UE850 Series

Model Name

U24E850R

U28E850R

U32E850R

Display
Screen Size

23.5″ (16:9)

28? (16:9)

31.5? (16:9)
Brightness

300 cd/m2

370 cd/m2

300 cd/m2
Contrast Ratio

1000:1 (Mega DCR)

Resolution

UHD (3840 x 2160)

Color Support

16.7M

>1B

16.7M
Response Time

4ms (GTG)

1ms (GTG)

4ms (GTG)
Viewing Angle

178:178 (H/V)

170:160 (H/V)

178:178 (H/V)
Design
Tilt

-5? ~ 22?

Swivel

-25? ~ 25?

Pivot

-1.5? ~ 91.5?

HAS

130mm

OS Compatibility

Windows, Mac

Wall Mount

100x100mm (VESA)

Interface

1 HDMI (2.0×1), 1 DP (1.2Ver), 1 miniDP

2 HDMI (2.0×1, 1.4ax1), 1 DP (1.2 Ver), 1 miniDP

2 HDMI (2.0×1, 1.4ax1), 1 DP (1.2Ver), 1 miniDP
Eco Marks

Energy Star 6.0, TCO 6.0, EPEAT GOLD, TUV GS

Essential Features

Magic Bright, Magic Rotation Auto, Eye Saver Mode, Flicker-Free, PiP 2.0, PBP, Game Mode, Image Size, USB Super Charging, FreeSync, Smart Eco Saving, Off-Timer Plus

Magic Angle, Magic Bright, Magic Rotation Auto, Eye Saver Mode, Flicker-Free, PiP 2.0, PBP, Game Mode, Image Size, USB Super Charging, FreeSync, Smart Eco Saving, Off-Timer Plus

Magic Bright, Magic Rotation Auto, Eye Saver Mode, Flicker-Free, PiP 2.0, PBP, Game Mode, Image Size, USB Super Charging, FreeSync, Smart Eco Saving, Off-Timer Plus