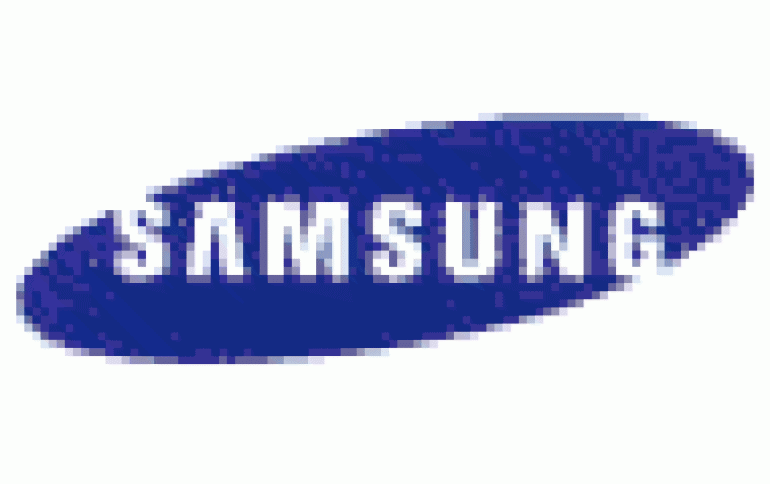 Samsung Electronics Unveils 1ST Camera Phone With Hard Disk Drive
South Korean technology giant Samsung Electronics Co. on Thursday introduced the world's first camera phone with a 1.5-gigabyte hard disk drive that can store as many as 1,000 photos.
The SPH-V5400 model, equipped with a 1-megapixel camera, can save up to three and a half hours of video with its camcorder feature, Samsung Electronics said in a statement. Its price is set at below 800,000 won (US$767).
Other features include an MP3 digital music player, a radio tuner and an electronic dictionary, the company said.
The phone also has an electronic book function that allows users to read text on the device after downloading it from personal computers or Web sites, it added.
In South Korea, where more than three quarters of the population have mobile phones, built-in cameras are considered a must-have feature in handsets.
The nation also has one of the world's fastest mobile phone networks, using U.S. wireless firm Qualcomm Inc.'s CDMA2000 1X EV-DO (evolution data optimized) technology.
On Wednesday, Samsung Electronics said it overtook Motorola as the world's second-largest mobile phone maker in the third quarter, citing an industry report by Gartner Dataquest.
The report showed Samsung sold 22.9 million mobile phones during the quarter, accounting for 13.8 percent of worldwide sales. Motorola, which lost its No. 2 title for the first time, sold 22.4 million handsets, taking a market share of 13.4 percent, it said.
From Yahoo Tech Asia