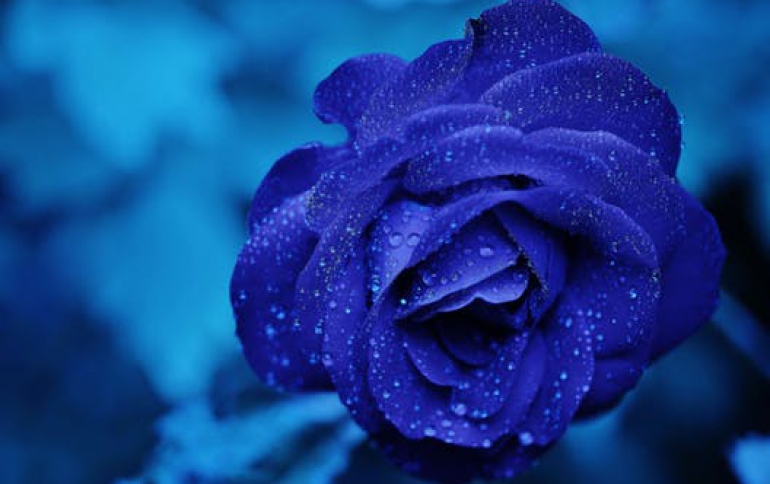 Samsung Display Showcases Curved Display and Other Technologies at Display Week 2014
Samsung Display is showcasing the latest advancements for Samsung's Ultra High Definition (UHD) display with a 4200R curvature, the first flexible display for mobile and wearable devices, advances in mobile OLED display technology, and green LCD display technology at the Society for Information Display's Display Week 2014. During the show, which runs June 3-5, 2014, at the San Diego Convention Center, Samsung's is showcasing its curved panoramic TV displays, up to 105 inches diagonal, and a 27-inch curved monitor display.
The 105-inch curved UHD (5120x2160 pixels) display has an optimal curvature of 4200R (radius of 4.2 meters), plus remarkable resolution thanks to Samsung's latest iteration of vertical alignment technology. The effects of the curved design are maximized when using a multi-monitor system with ultra-narrow bezels.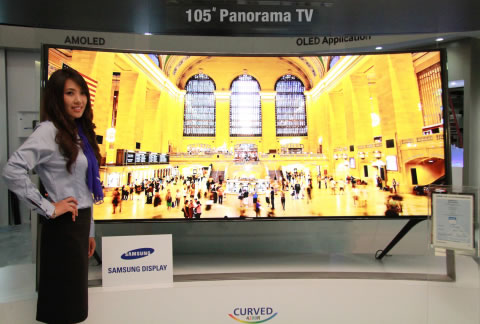 Samsung Display also is exhibiting various mobile AMOLED displays ranging from 1.63-inch to 5.68-inch diagonal. At the "picture quality experience" zone in the booth, attendees can see the FHD Super AMOLED display as shown on a Galaxy S5 smartphone.
In addition, Samsung's "world's leading" line up of flexible displays is showcased, including the first 5.68-inch curved Super AMOLED display - being shown in a Galaxy Round smartphone, and a 1.84-inch curved Super AMOLED as used in the Samsung Gear Fit smartband.
For the latest in green technology, Samsung is exhibiting seven low-power panels for tablets and notebooks that range in size from 10.1 inches to 13.3 inches. Samsung's green LCD technology maximizes the efficiency of the LED backlight to improve portability, and reduces power consumption by 30 percent over conventional LCD panels to extend battery life.