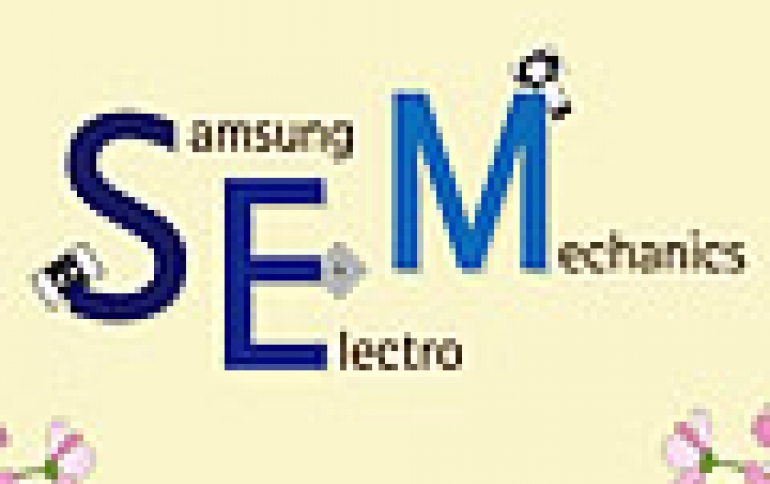 Samsung to Develop New FoPLP Prototype
Samsung Electro-Mechanics plans to commercialize FoPLP (Fan-out Panel Level Package) semiconductor packaging technology in the first half of 2017.
FoPLP is a technology that increases I/O (Input/Output) terminals of semiconductors and can actually reduce the thickness of chips, improve their performance while it cuts their production cost. This approach is suitable for mobile processors, as the chips occupy less space inside a smartphone allowing for overall thinner designs.
"We have developed a new prototype of packaging through FoPLP," said Director Bae Kwang-wook of Samsung Electro-Mechanics at the 'Semiconductor High-Tech Packaging Technology Conference', which is organized by The Electronic Times and Consortium of Semiconductor Advanced Research and was held at Ritz Carlton Hotel on the 24th.
Samsung's executive added that his company plans to start mass-producing these products during first half of 2017 and that the first packaging product will be "a simple semiconductor chip." said Director Bae. samsung's goal is to mass-produce bigger mobile AP chips through FoPLP technology in the second half of next year.
Fan-out packaging is perhaps the biggest thing to hit the semiconductor industry since immersion lithography and high-k dielectrics. The technology eliminates the need to use printed circuit boards (PCB) for the package substrate, which will, in turn, reduce the cost of production. It will also allow an easier way to increase input and output (I/O) ports and to manufacture thinner packages.
Unlike FoWLP (Fan-out Wafer Level Package) that carries out packaging process on top of a wafer board with diameter of 300mm, Samsung Electro-Mechanics' FoPLP carries out many processes that are necessary for packaging by placing a chip on top of a panel board with an area of 400x500mm.
TSMC has been talking about its version of fan-out packaging, called integrated fan-out (InFO), for several years, and has applied it in the A10 processor that powers the iPhone 7.
Both Samsung Electronics and Qualcomm are going to apply fan-out packaging technology to their next APs. Samsung has bagged a contract to manufacture Qualcomm's upcoming Snapdragon 830 chipset, which will use Samsung's 10nm FoPLP technology.