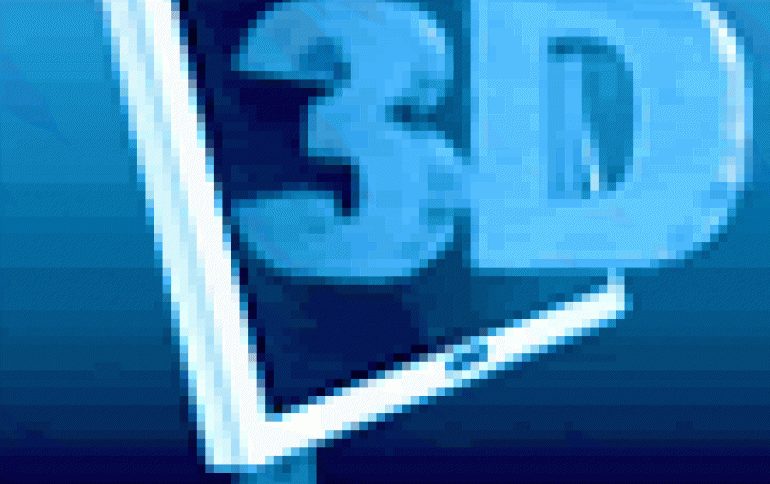 Researchers Develop Optical Film For Glasses-free 3D Displays
Scientists said Friday that they have developed an optical film that enables displays to show autostereoscopic 3D images. A Seoul National University (SNU) team said arrays of Lucius microprisms can be used to get an effect similar to the one created by viewing images through 3D glasses. The 3D images are displayed at wider angles than present 3D TVs that rely on glasses. However, the film does not ease current consumer complaints of dizziness because in order for people to believe they are seeing three dimensional images on a flat screen, the right and left eyes must see different pictures that are then rearranged by the human brain, teh researchers said.

The researchers demonstrated that an optically asymmetric structure can be exploited to guide light with directionality. A Lucius prism array has two distinct properties: the directional transmission of light and the disproportionation of light intensity. These allow the illumination of objects only in desired directions. Set up as an array, the Lucius prism can function as an autostereoscopic three-dimensional display.

Commercial production of the film can begin almost immediately, although it would take some time in order to be optimized for use in TVs, the researchers added.

"If consumer electronic manufacturers such as Samsung Electronics Co. and LG Electronics Inc. wanted to use the technology, they should be able to make 3D products that do not need glasses within a year," commented Char Kook-heon, who led the research and is a professor at SNU's school of chemical and biological engineering.

The discovery was published in the latest online issue of Nature Communications.