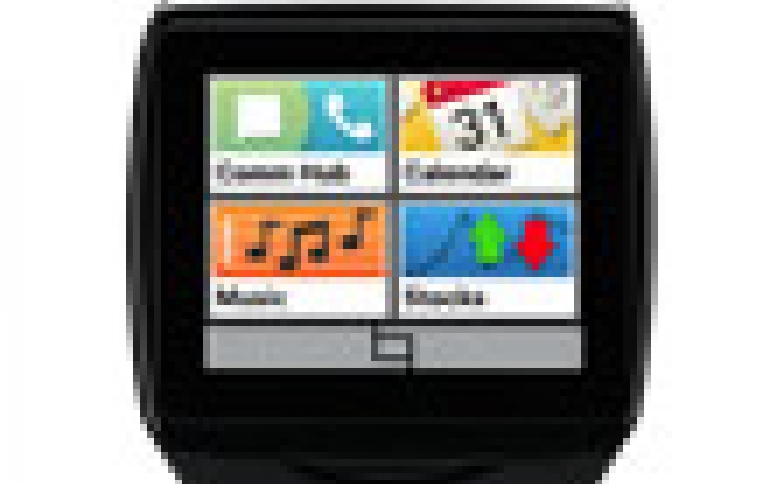 Qualcomm Introduces The Toq Smartwatch
Qualcomm today introduced its Toq smartwatch at IFA in Berlin, a device intended to act as an accessory product, serving as a second screen for a smartphone - a strategy also followed by Samsung with the
GEAR
. Qualcomm noted the advantages of this approach, including an "always on" capability, a less intrusive user experience compared to taking out a smartphone, the addition of a sunlight readable display and smartphone power savings by minimizing the number of times a user turns on the display for many common tasks.
Qualcomm's "Toq" smartwatch can play music and handle phone calls and messages. It will be the first smartwatch with a touch-enabled "Mirasol" color screen that can be viewed easily in bright sunlight.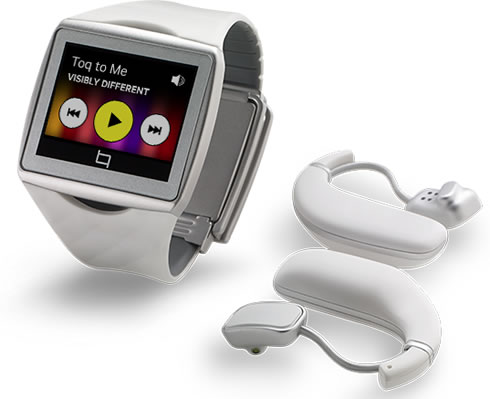 The Qualcomm Toq will feature also wireless charging by Qualcomm WiPower LE technology and a true stereo Bluetooth audio experience.
With Toq, users will be able to manage smartphone calls, text messages, meeting reminders and various notifications from their wrist. Developers also will be able to tap into Qualcomm Innovation Center, Inc.'s AllJoyn framework to send program notifications to the smartwatch through the Qualcomm Toq app, which supports the AllJoyn Notification Services Framework. Qualcomm will continue adding functionality to Toq through software upgrades, including integration with Qualcomm Life, Inc.'s 2net platform and the recently announced 2net Mobile software.
Toq also will be made available in a "Premium Audio Edition" that features the first wireless stereo headphones. This means no wires between the headsets for listening and no wires for recharging. Another key feature of the headset is that it sits outside the ear canal for all day comfort and wearability. The Toq Premium Audio Edition features high quality stereo sound with a dedicated tweeter and woofer for superior wide band audio. Calls can be placed with the smartphone using either of the headsets.
At launch, Toq will be compatible with Android 4.0.3 and above mobile devices.
Qualcomm has not provided any pricing guidance, so it's unclear whether the product will hit a price point that will be appealing to consumers.
Apple and Google are also believed to be working on "wearables" such as wrist-worn devices.