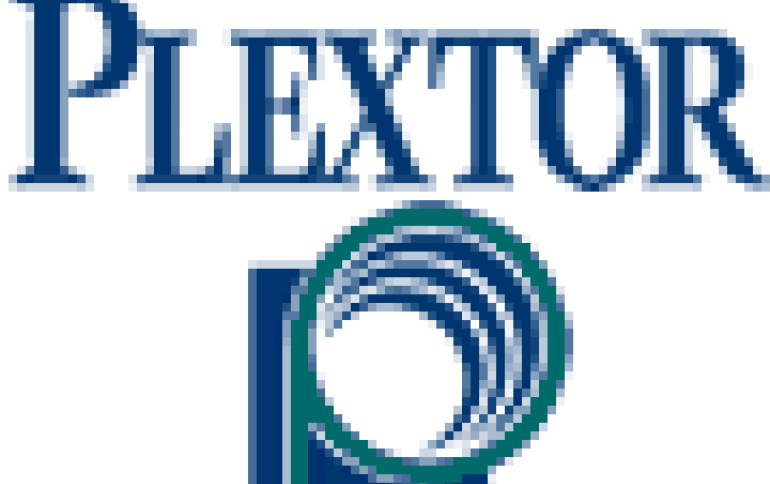 Plextor Launches New 18x Multi-format DVD-ReWriter
Plextor was the first to launch 18x products with the PX-760 series. The company today announced the first DVD-RW drive from its new PX-800 series: the ATAPI/IDE PX-800A. The drive incorporates multi-format (DVD+/-R & DVD-RAM) technology to satisfy the demand for high end drives from enthusiast/professional users. In fact, it is Plextor's first drive capable of 12x DVD-RAM.
The drive supports burning quality technologies like Buffer Underrun Proof Technology, which prevents buffer underrun errors.
In addition, the drive includes Nero 7 Essentials OEM suite (including Nero Express 7), and Plextools Professional LE which offers more features and options for advanced users.
The PX-800A is fully tested and certified for use with Microsoft's Windows Vista.
The PX-800A, which can burn a single layer disc in just 5,5 minutes is capable of the following DVD speeds: 18x DVD+/-R; 8x DVD+/-R DL; 8x DVD+RW; 6x DVD-RW; and for the first time, 12x DVD-RAM. The most important specifications are as follows:
- DVD+R DL 8x
- DVD-R DL 8x
- DVD+R 18x
- DVD-R 18x
- DVD+RW 8x
- DVD-RW 6x
- DVD-RAM 12x
- DVD-ROM 16x
- CD-R 48x
- CD-RW 32x
- CD-ROM 48x
- Buffer size 2 MB
Thee drive is covered by Plextor's Fast Warranty Service. (2-year warranty in the EU, Norway and Switzerland (Collect & Return); other countries 1-year carry-in). The Plextor PX-800A will be available from end of March 2007.