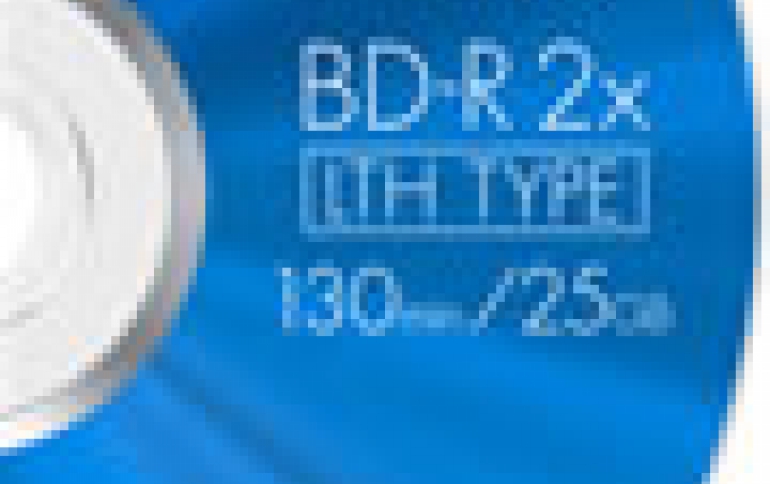 Pioneer and Mitsubishi Develop Low cost BD-R Discs Using Organic Recording Layers
Pioneer and Mitsubishi Chemical Media announced that they have succeeded in the development of a Blu-ray Disc (BD-R) that uses an the organic dye recording layer, significantly reducing the disc manufacturing costs. The development of the new BD-R discs is the result of the companies' joint development plans that started in 2004, aiming at the standardization of the technology applied for the manufacturing of write-once BD-R media with organic dye recording layer. The technology applied is called "Low to High" (LTH, in groove recording) and it was included in the "Blu-ray Disc Recordable Format Ver.1.2" specifications.
The advantages of the LTH manufacturing technology is that it can be applied without requiring large-scale manufacturing plant investments, allowing for using modified CD-R and DVD-R manufacturing equipment. As a result, the companies believe that the overall cost of the BD-R discs will be lower.
However, current Blu-Ray drives cannot read the newly developed BD-R discs. That because the reproduced signal while reading the discs has a LTH (Low to High) polarity. Pioneer will possibly release a new BD drive in the future that will support reading of the LTH discs, although a firmware upgrade on existing BD drives could possibly add support for them.
Mitsubishi and Pioneer showcased a 25GB BD-R disc with organic recording layer that can be burned at speeds of 1x and 2x. Commercialization of the new media is expected as soon as the first LTH BD drives appear on the market, possibly in Spring of 2008.
Future plans of both companies include the development of BD-R disc that use a metal nitride recording layer. Mitsubishi has already announced its 4x BD-R discs and it plans to achieve recording speeds of up to 6x in the future. Currently, the Blu-Ray Disc specifications do not include information about recording at speeds higher than 4x.