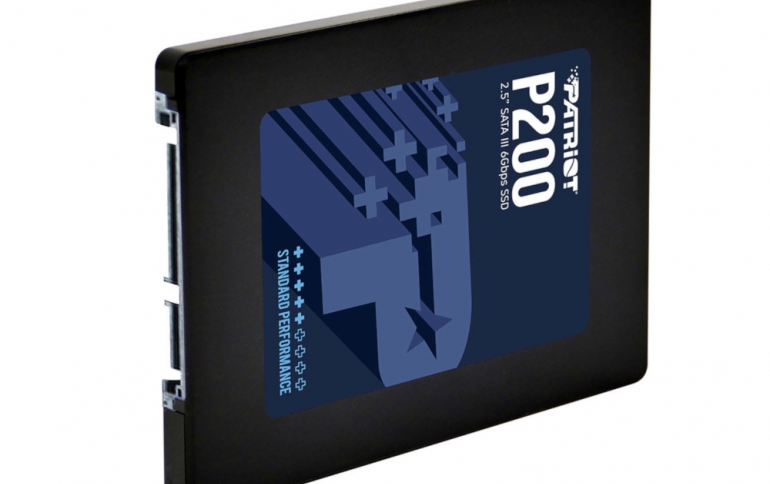 Patriot Launches The P200 Series SATA SSDs
PATRIOT is launching the P200 series 2.5" internal SATA III 6 Gbps solid state drive (SSD).
The P200 series is available in capacities ranging up to 2 TB. Featuring the latest SMI 2258XT series controller (256-1 TB with 2258XT, 2 TB with Maxio controller), Patriot's P200 achieves speedy transfer speeds of up to 530 MB/s Read, and 460 MB/s Write.
With its low profile and compact design, P200's 7 mm thickness will fit into any system while reserving extra space on the motherboard trays for better air circulation and cable management.
Laptop users often use "standby mode" to avoid waiting for their laptop to reboot. This process saves time, but comes at the expense of the battery life. The P200 is designed to prevent battery loss in lower power states by reducing power entirely to the SATA interface when the drive is not in use. The P200 is equipped with a built-in temperature sensor to detect excessive heat to protect the drive from overheating.