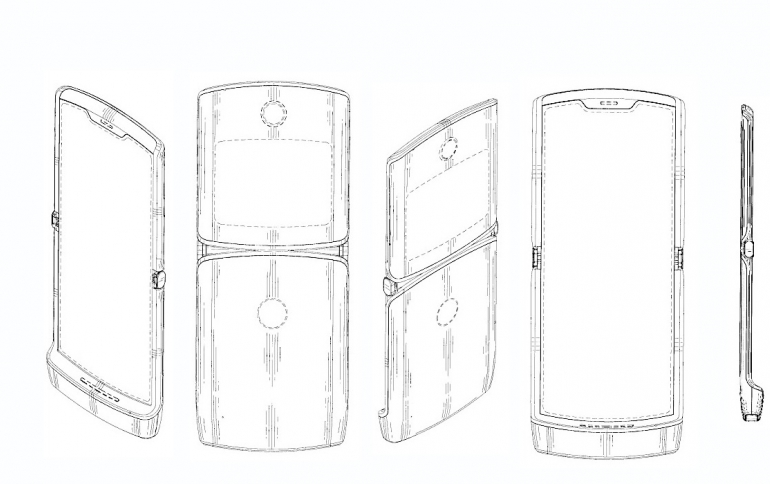 Patent Reveals the Design of Motorola's New Foldable Razr Smartphone
Lenovo's Motorola is expected to revive its legendary Razr smartphone next month, and a filing in the World Intellectual Property Organization's database probably shows the design of the new device.
The filing, dated 2018-12-17, shows a smartphone that looks very similar to the original Razr. But inside, instead of a physical keyboard/screen split, it just has one big screen that folds when you close the phone. There pictured posted on WIPO's website also show an additional screen on the outside.
There's no word on other specs, and Motorola would not comment on rumors.
Smartphones with folding screens will move closer to the mainstream next month when Samsung is expected to detail a foldable phone of its own alongside the Galaxy S10 series.