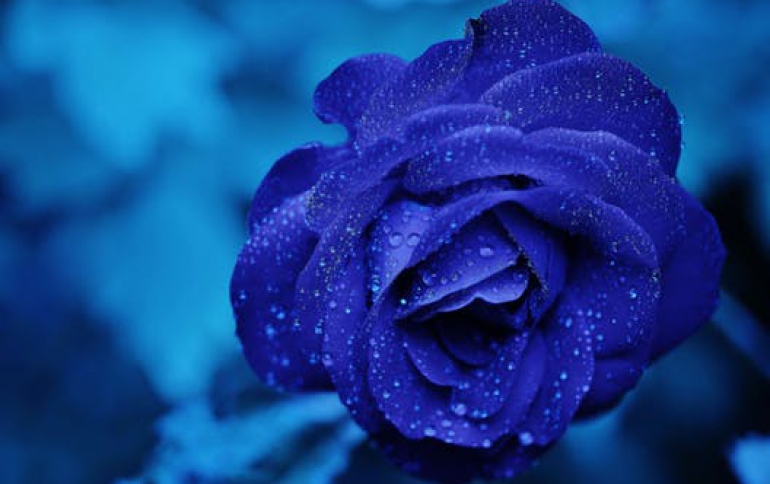 Panasonic Delivers Solutions For Professional 3D Production
Panasonic today highlighted several announcements that will foster the next wave of professional 3D production. With the availability of the AG-3DA1 fully-integrated Full HD professional 3D camcorder and 25" 3D production monitor, and a new multi-year partnership with Bexel, Panasonic is trying to make affordable 3D production tools more accessible to a broad range of professional content producers. The company also pointed to the availability of 85", 103" and 152"—the world's biggest—large format Full HD 3D plasma displays.

The AG-3DA1, which began shipping last week, is the world's first professional, fully-integrated Full HD 3D camcorder recording to SD card media. At less than 6.6 pounds, the AG-3DA1 is equipped with dual lenses and two full 1920 x 1080 2.07 megapixel 3-MOS imagers to record 1080/60i, 50i, 30p, 25p and 24p (native) and 720/60p and 50p in AVCHD. It can record for up to 180 minutes on dual 32GB SD cards in Panasonic's professional AVCHD PH mode, and offers professional interfaces including dual HD-SDI out, HDMI (version 1.4), two XLR connectors, built-in stereo microphone and twin-lens camera remotes. The AG-3DA1 has a suggested list price of $21,000.00.

Also shipping now, the new BT-3DL2550 3D LCD Monitor, with professional features such as dual HD-SDI and DVI interfaces and multiple display options, is a powerful 3D production tool, whether working with the 3DA1 camcorder or with 3D rigs. The BT-3DL2550 displays high-quality 3D content, and offers a full 1920 x 1200 display, high color performance and a ruggedized frame. Additionally, this display supports high-quality 2D performance.

The BT-3DL2550 delivers three stereo (3D) display options, including Simultaneous (dual SDI), Line-by-Line, and Side-by-Side, and the same quality color reproduction as Panasonic's BT-LH2550 LCD production monitor. The monitor displays 3D content using an Xpol polarizing filter, so content can be viewed with Panasonic's BT-PGL10G 3D Polarized (passive) Glasses.

Its size and weight make it portable for any 2D or 3D production, with versatile tools to simplify 3D rig production and save costs, since no separate stereo processor is required. These tools include side-by-side viewing for color matching, Flip and HIT (Horizontal Image Translation). The BT-3DL2550 has a suggested list price of $9,900, which includes two BT-PGL10G 3D Polarized Glasses.

Filling out Panasonic's suite of 3D production gear, the AG-HMX100, the industry's first live switcher for 3D event production, will ship later this month. The multi-format HMX100 is an all-in-one unit with video switching, audio mixing, and frame synchronization, designed to support multiple camera workflows, from production, to corporate A/V projects, to wedding and live events. The HMX100 has a suggested list price of $5,800.

Panasonic also announced a partnership with Bexel, a unit of the Vitec Group's Services Division and a worldwide provider of broadcast services and solutions. The companies will provide a flexible mobile facility for the production of full HD 3D programming in support of Direct TV and other 3D content providers.

Through their joint partnership, Bexel will have six 3D camera rigs, four from 3Ality Digital and two from Parallax3, all equipped with the Panasonic AK-HC1500 1080i/720p HD multi-purpose cameras. These rigs will be able to be paired with many of Bexel's flypack systems, enabling customers to shoot multi-camera productions in 3D. Bexel is also outfitting its 53-foot edit trailer, BBS1, as a mid-sized 3D production environment for those producers who need a workspace or a viewing area for their 3D production. The trailer will incorporate additional Panasonic professional 3D products, including AG-3DA1 Full HD 3D camcorders and 25" BT-3DLH2500 production monitors. Beginning this month, Bexel will offer the truck and its services on a rental basis.

Full Suite of Large Format Full HD 3D Plasma Displays

Panasonic recently introduced the Panasonic TH-152UX1 152-inch, 4K x 2K (4096 x 2160) resolution Full HD 3D plasma display, the world's largest. Equivalent to nine 50-inch screens, this 17:9 display will immerse spectators in three-dimensional images and can illustrate even oversized products with life-size views. The company has also announced the TH-103VX200U and TH-85VX200U, 3D versions of its premium 103-inch and 85-inch plasma displays. These products will ship in December 2010, at suggested list prices of $65,000 and $45,000, respectively. The TH-152UX1 is targeted to be available in January 2011.

Ideal for a broad spectrum of applications, the three new Full HD 3D large-format plasmas are designed for utilization in corporate environments, in commercial applications, healthcare, in home theatres and screening rooms, for digital signage in public facilities, in education and in entertainment staging.

U.S. 3D Innovation Center

Panasonic also announced it will establish a new 3D Innovation Center in the U.S. this fall. The Panasonic 3D Innovation Center will focus on engaging with the entertainment and broadcast communities to enhance 3D production technologies and work flow and foster collaboration with industry partners to develop new applications for 3D technologies.

The new Panasonic 3D Innovation Center will be based on the campus of Panasonic Corporation of North America in Secaucus, NJ. The Center also plans to create a branch in the Los Angeles area. For more than 15 years, Panasonic has maintained an R&D facility, Panasonic Hollywood Laboratory, in the Greater Los Angeles area for the development of entertainment-related technologies and ongoing liaison with major studios for the development of the 3D Blu-ray Disc format.

Like the 3D Innovation Center that is already operational in Japan, and the Panasonic European 3D Innovation Center that was announced this morning in Berlin, the mission of the Panasonic U.S. 3D Innovation Center will be to serve as a platform for developing alliances and partnerships with companies that are exploring how to apply 3D technologies in their own operations.