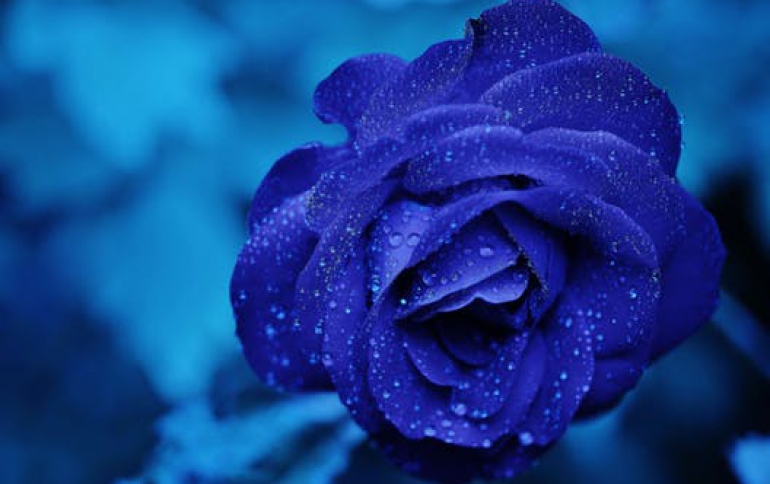 OCZ Unveils Intel Centrino 2 and Intel Core2 Extreme mobile processor Laptop Solution
OCZ brings the next generation of Intel mobile processors technologies with New Standards of Performance for System Builders OCZ Technology Group today introduced a new whitebook solution powered by the energy efficient Intel Centrino 2 (Montevina) platform. In addition, the new OCZ whitebooks are built for superior on-the-go gaming by harnessing the world's highest-performing mobile processor, the Intel Core2 Extreme X9100.
This whitebook is designed with the high end gamer in mind and will be made available to system builders.
Optimized by Intel's Centrino 2 platform, the new OCZ whitebook exceeds expectations of on the go power-computing. Based on the latest 45nm Intel Core Microarchitecture and designed for maximum battery life, Intel Centrino 2 processor technology includes new features that drive new levels of performance and power savings. The Intel Core 2 Extreme mobile processor X9100 delivers the revolutionary levels of dual-core performance you need to shatter all speed barriers and power multiple highly-threaded HD applications simultaneously giving you unrivaled realism and responsiveness in 3D gaming.
For the demanding visual effects gamers require for the latest PC titles, the OCZ whitebook solution features MXM 2.0 upgradeable graphics solutions and can currently support 2 ATI M88XT in Crossfire mode or a single NVIDIA 8800 GTX.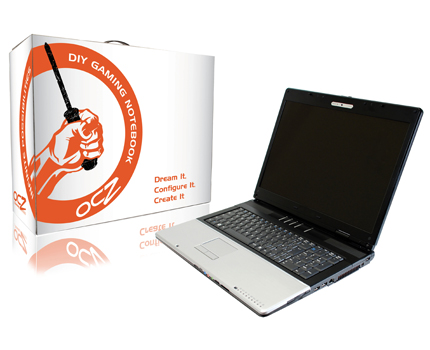 The OCZNBIM17A Notebook
Features:
- Intel Centrino 2 Processor Technology
- Intel Core2 Duo T9600, P9500, T9400, P8600, P8400
- Mobile Intel GM47, GM45, and PM45 Express Chipsets with ICH9M or ICH9M Enhanced
- Intel Core2 Extreme Mobile Processor
- Core2 Extreme X9100
- ATI M88XT CrossFire DirectX 10.1 Compatible (option for single NVIDIA 8800 GTX)
- Upgradeable MXM 2 Graphics Slots
- Up to 4GB (2x2GB) Dual Channel DDR3-1066
- 17" WUXGA (1920x1200)
- High Definition integrated stereo sound
- Maxim Amplifier
- Audigy HD Software Edition Option
- 2W/CH, Stereo, Two Channel, Subwoofer
- Full Sized Keyboard 2.5mm Stroke, Vista Key
- Intel 802.11a/g/n wireless LAN (MIMO)
- Bluetooth V2.1 + EDR
- Built-in 2.0MP Digital Video Camera
- Fingerprint Reader
- 12 Cell Lithium-Ion Battery