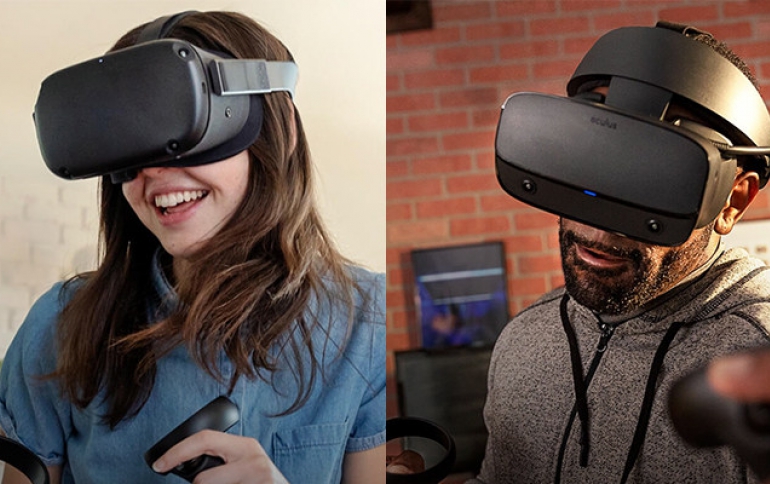 Oculus Quest and Rift S Are Now Available
Both Oculus Quest and Rift S VR headsets are shipping now.
Whether you're in the market for a gaming PC or already have a compatible machine at home, Rift S puts you at the center of VR's high-end games with a higher-resolution display, room-scale tracking with minimal setup, and Touch controller technology.
Rift S features improved Fresnel lenses and a fast-switch LCD display for optics that reduce glare and screen door effect. With 2560x1440 total resolution (1280x1440 per eye), Rift S delivers 42% more pixels than its predecessor.
Designed with Lenovo, the new halo headband is secure, and easy to take on and off. You can buy Rift S at oculus.com in all of our supported countries, or through our retail partners Amazon, Best Buy, and Microsoft Store in the US; Currys PC World, FNAC, MediaMarkt, and more in the UK and EU; and Amazon in Japan.
Oculus Quest is the company's first all-in-one 6DOF VR gaming system. It gives you the freedom to move through virtual worlds like you do in the real one. The Oculus Insight tracking system uses sensors on the headset to precisely track your movements and instantly translate them into VR. And with Touch controllers, your hands are in the game, so you can see every gesture and feel the power of every move.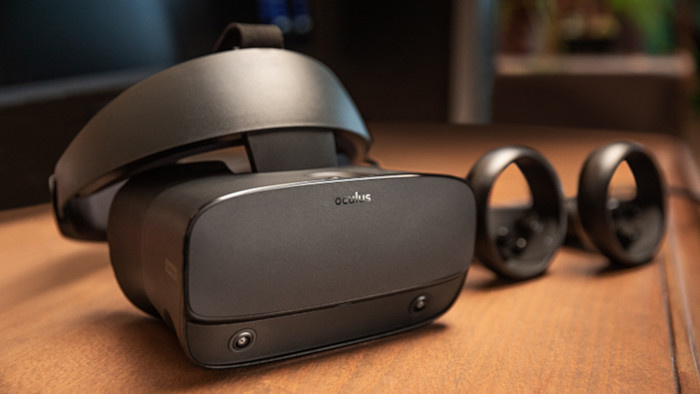 Oculus Quest features OLED display panels, a 72Hz refresh rate, and 2880x3200 total resolution (1440x1600 per eye). Quest comes in a 64GB model for $399 USD and a 128GB model for $499 USD, both of which run on a Qualcomm Snapdragon 835 chipset.
Quest has positional audio built directly into the headset, while 3.5mm headphone jacks allow for private listening. You can customize your Quest experience with in-ear headphones for $49 USD. Designed with flexible tips, this accessory seals inside your ear.
You can buy Quest at oculus.com wherever Oculus products are sold, as well as through our retail partners Amazon, Best Buy, Newegg, Walmart, and GameStop in the US; Currys PC World, FNAC, MediaMarkt, and more in the EU and UK; and Amazon in Japan.