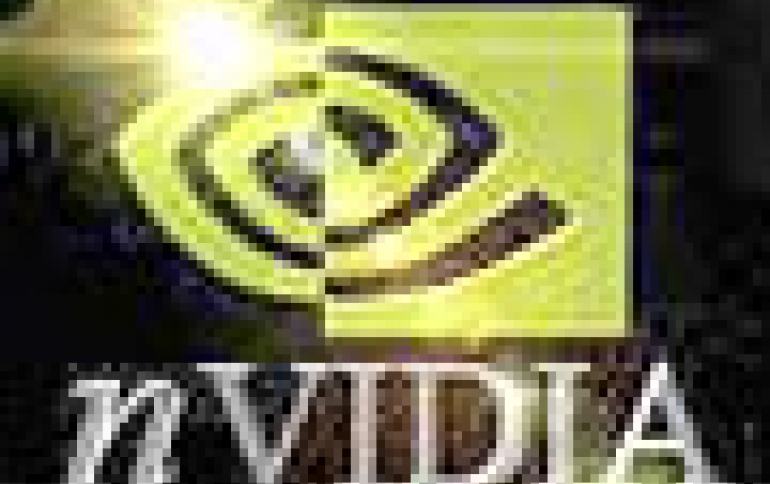 Nvidia announces preliminary financial results for the 4Q
Continued strength and share gains in the GeForce™ 6 GPU family combined with record sales in both media and communications processors and wireless media processors drive revenue growth NVIDIA Corporation announced preliminary financial results for the quarter ended January 30, 2005. The Company expects to report total revenue for its fourth quarter of fiscal 2005 between $560 million to $570 million, as compared to the previous guidance of $516 million to slightly higher. Fourth quarter gross margin percentage is expected to be between 33.5 percent and 34.5 percent, as compared to the previous guidance of 33.3 percent.

During the fourth quarter, the Company introduced the new GeForce 6200 graphics processing unit (GPU) with TurboCache™ technology, the industry's only Shader Model 3.0 GPU designed for the value segment. The addition of the GeForce 6200 GPU continued to drive momentum for the entire GeForce 6 GPU family, leading to share gains and strong revenue growth in the core GPU segments, offsetting an anticipated seasonal revenue decline of approximately $70 million from the third fiscal quarter of 2005 of Xbox products. The growing adoption of the Company's NVIDIA nForce™ 4 media and communications processors (MCPs) and the continued ramp of the GoForce™ wireless media processor (WMP) design wins produced record revenue for each business unit. Driven by a continued product mix shift to the GeForce 6 GPU family and an increased mix shift to NVIDIA nForce 4 MCPs, gross margin percentage continues to improve ahead of Company expectations.

NVIDIA will host a conference call to discuss its final financial results for the fourth quarter of its fiscal year 2005 and the outlook for its first quarter on February 17, 2005 at 2:00 PM, Pacific Time. The Company's prepared remarks will be followed by a question and answer period, which will be limited to questions from analysts and institutional investors.

The press release announcing the Company's results will be distributed over a national wire service prior to the conference call. The press release will also be posted at the Company's website: www.nvidia.com.