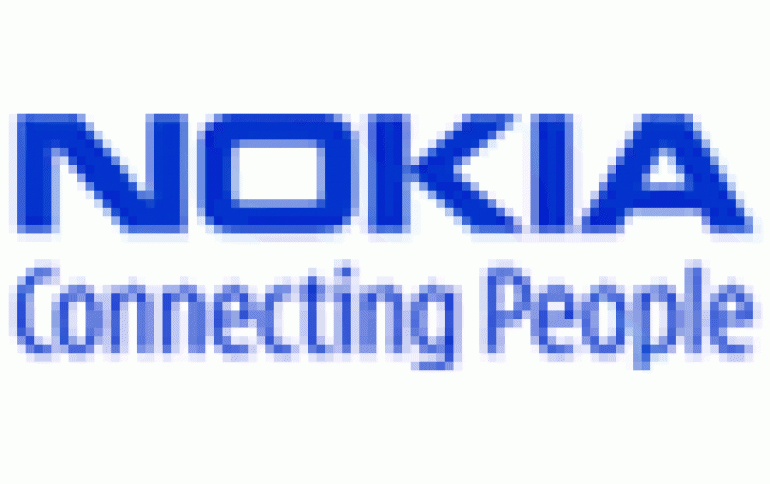 Nokia dials up Trimble for intellectual property licensing deal
Financial terms of the agreement were not disclosed; however it will not be material to either company's revenue or income. Today, Nokia and Trimble announced a cooperative licensing deal on Trimble's Global Navigation Satellite System (GNSS) patents related to designated wireless products and services involving location technologies, such as GPS, assisted GPS or Galileo. The licensing agreement is exclusive to Nokia for the wireless consumer product and service domain and includes sublicensing rights. In return, Trimble receives a non-exclusive license to Nokia's location-based patents for use in Trimble's commercial products and services.

"Location-based devices and services are receiving mass market acceptance, offering a range of benefits to both consumer and commercial users," said Steven W. Berglund, president and CEO of Trimble. "We are very pleased to be working with Nokia to incorporate our intellectual property into the most common consumer electronic device - the mobile phone. This agreement validates Trimble's GNSS patent portfolio and offers us further opportunities to extend our presence in the mobile communications markets we currently serve."

"We strongly believe that location-based capabilities and services will be an important element of future mobile communications devices," said Kai Oistamo, executive vice president and general manager of Mobile Phones, Nokia. "By licensing the world's largest GNSS patent portfolio involving innovative location solutions, Nokia will be able to offer our customers - consumers and operators alike - an even more compelling mobile experience. Also, by licensing our solutions and these patents to other players, we believe this deal with Trimble will benefit the entire wireless industry by accelerating the adoption of location technologies. From Nokia's perspective, the sublicensing rights under Trimble's industry leading location patent portfolio will nicely augment our industry leading WCDMA/UMTS and GSM patent portfolios."

Today, the location-based services industry is experiencing significant growth in the area of navigation; for example car, pedestrian and maritime. Other services such as "local search" - finding relevant information based on one's location - are also becoming increasingly popular. As more and more location-based services continue to be added to mobile devices, the mobile phone is expected to play a central role in the mass adoption of location-based services by consumers.