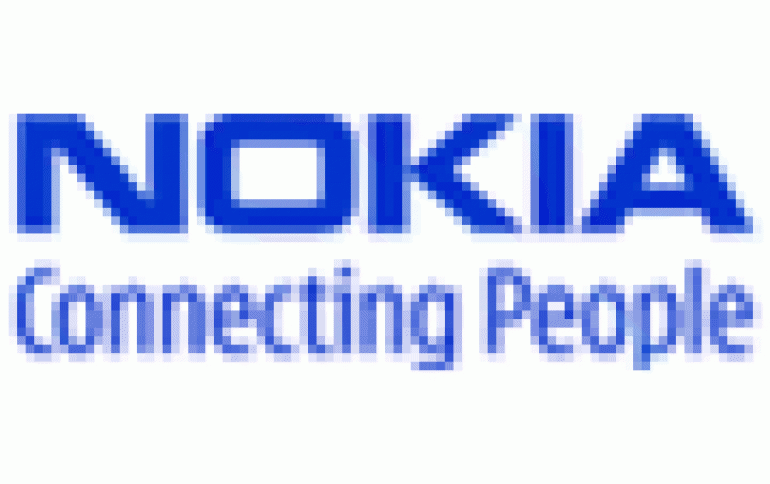 Nokia and Orange Enter Software Platform Collaboration
Joint activities will include creating synergies between S60 and Orange roadmaps, and testing Orange specific software assets and application development in cooperation with the Orange Partner organisation and Forum Nokia, Nokia's global developer program Nokia Corporation today announced collaboration with Orange to facilitate device customization and strengthen the role of S60 devices in Orange's device portfolio.

The focus of the collaboration is to create an Orange specific software package to complement S60 software on Symbian OS and to accelerate the Orange device customization process. This will in turn help S60 device manufacturers, who will benefit from greater cost efficiency and shorter time-to-market.

"This announcement is part of Orange's ongoing Signature strategy, which is aimed at delivering a consistent customer experience across our range of devices," said Yves Maitre, Vice President, Devices, Orange. "By working with Nokia and S60 on Symbian OS we plan to bring increased consistency and efficiency to our signature customization process. This benefits both handset manufactures and customers through an enhanced service experience and faster time to market."

"The collaboration is an example of the depth of our relationship with Orange," said Matti Vδnskδ, Vice President, Mobile Software Sales and Marketing, Nokia. "It also demonstrates S60 software's ability to respond to various market requirements and further strengthens S60 software's position in the market. At the same time it reinforces the role of S60 software on Symbian OS for device creation and enables innovation from software developers."

According to Canalys research (July, 2006), S60 is the clear leader in smartphone software with over 50% market share globally. Nokia alone has cumulatively shipped more than 70 million S60 enabled devices. To date, 44 devices based on S60 and Symbian OS have been launched, 15 of which are based on S60 3rd Edition.