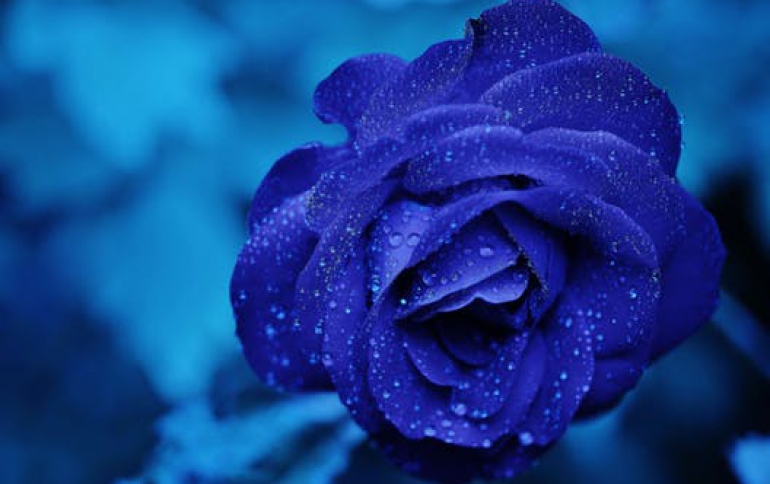 Nikon Introduces New V2 Compact Digital Camera
Today Nikon announced the new 14.2-megapixel Nikon 1 V2, the latest addition to the Nikon 1 Advanced Camera with Interchangeable Lens System. The V2 incorporates new features including a new ergonomic grip for familiar handling, a built-in flash and the addition of a Command Mode Dial to provide easy access to features and controls. Nikon also introduced the new SB-N7, an optional compact speedlight that offers versatile lighting possibilities for Nikon 1 V1 and Nikon 1 V2 shooters.
The V2 offers a new 14.2-megapixel CX-format super high-speed CMOS sensor. The upgraded sensor combined with the fast Advance Hybrid AF system allows users to shoot up to 15 frames-per-second (fps) while maintaining full AF tracking. Other new features include fun shooting modes such as Best Moment Capture Mode and the new Live Image Control that lets a user preview their creative vision, pre-capture.
The new V2 sports an enhanced design that includes a comfortable traditional grip as well as a textured camera body and thoughtfully placed mode dials. With easy access to the new top-placed Command Dial, V2 shooters will be able to make camera adjustments quickly, even when framing photos in the camera's 1.4-million-dot electronic viewfinder. The camera also includes a new Direct Setting Control that enables quick access to settings in manual exposure modes (P,S,A,M), so that settings can be changed without taking an eye off the electronic viewfinder or the high-resolution 921,000-dot 3.0-in LCD display. A built-in pop-up flash supplies extra lighting when capturing images in low-light situations or to provide a fill flash to eliminate shadows. The camera also features a Nikon 1 i-TTL hot shoe port, affording the use of optional lighting and camera accessories with the Nikon 1 V2.
In addition to the 14.2-megapixel CX-format CMOS sensor, the camera also includes the new EXPEED 3A image processing engine, both specifically designed to produce still images and HD video with clarity and color. Additionally, the new EXPEED 3A has improved image-signal processing capability as well as high-speed readout.
A wide ISO range (160-6400) allows the V2 to perform in tough lighting conditions, while the responsive Advanced Hybrid Autofocus (AF) system provides users with superfast shooting speeds. The Nikon 1 V2's 73 point AF array ensures accuracy and super precise focus, even on moving subjects. The camera also provides high-speed continuous shooting with continuous Auto focusing letting users capture approximately 15 fps up to 45 frames. High-speed continuous shooting at approximately 60 fps for up to 40 frames is also possible.
With the new top-placed Mode Dial, V2 users will be able to access the camera's Auto Mode as well as full manual controls on the fly. The camera is also equipped with an Enhanced Motion Snapshot Mode, which users can utilize to capture fleeting moments with a short, slow-motion movie sequence in addition to a single defining still image. A Motion Snapshot can be saved as a four second MOV file and JPEG image file separately or it can also be saved as a 10 second movie file without a separate JPEG image file. Furthermore, Motion Snapshots can be combined into a continuous slideshow within the camera.
The Nikon 1 V2 also includes Best Moment Capture Mode, a creative mode that allows individuals to use Slow View to slow down a moment they are capturing, in real time. By pressing the shutter button halfway down when focused, users can capture live action (approx. 1.33 seconds), while the view of the subject is displayed at five times slower than normal speed (approx. 6.66 sec). The action is replayed repeatedly as long as the shutter-release button is half-pressed.
Additionally, original Nikon 1 features like Smart Photo Selector are still available on this new camera, and are accessible through the Best Moment Capture Mode. When using Smart Photo Selector, V2 users can capture up to 20 shots with a single press of the shutter button, and the camera will then automatically select the five best images to keep based on factors such as exposure, focus and facial recognition. The Nikon 1 V2 also includes an Advance Movie Mode that allows for the simultaneous shooting of 1080p Full HD video and high-resolution stills of the same subject or scene. Slow motion movies at both 400 fps and 1200 fps can also be captured, plus full manual exposure controls are accessible while in Advance Movie Mode.
Image effects and image-creation functions such as in-camera HDR and the Live Image Control allow users even more ways to customize their photos. Live Image Control gives users the ability to see end-result images before capture by incorporating effects of various camera settings on a scene. With Live Image Control, real time adjustments to motion control, brightness control, Active D-Lighting and background focus are seen on the LCD screen or the electronic viewfinder prior to capture.
The V2 is compatible with the optional WU-1b Wireless Mobile Adapter. When connected to the WU-1b, the camera can shoot high quality images and movies and transfer them to smart devices. Users of the free Wireless Mobile Adapter Utility application for Android platform smart devices as well as iPhone and iPad mobile digital devices will also have the ability to remotely control the camera from a smartphone or tablet.
Like the other Nikon 1 system cameras, V2 shooters will have access to a lineup of incredible 1 NIKKOR lenses, Nikon 1 accessories, as well as F-Mount NIKKOR lenses when connected to the FT-1 Mount Adapter.
Alongside the Nikon 1 V2, the new optional SB-N7 speedlight will provide opportunities to explore lighting options including i-TTL support. Additionally, the flash head tilts up to 120 degrees for situations that call for bouncing the flash output. The new speedlight uses common AAA batteries. The speedlight provides a guide number of 18 meters/59 feet (at ISO 100), as well as a supplied external wide flash adapter for wider shooting coverage.
The Nikon 1 V2 camera with the 10-30mm lens will be available in late November 2012 for the suggested retail price (SRP) of $899.95. The SB-N7 speedlight will be available in January 2013 and will have a suggested retail price (SRP) of $159.95.