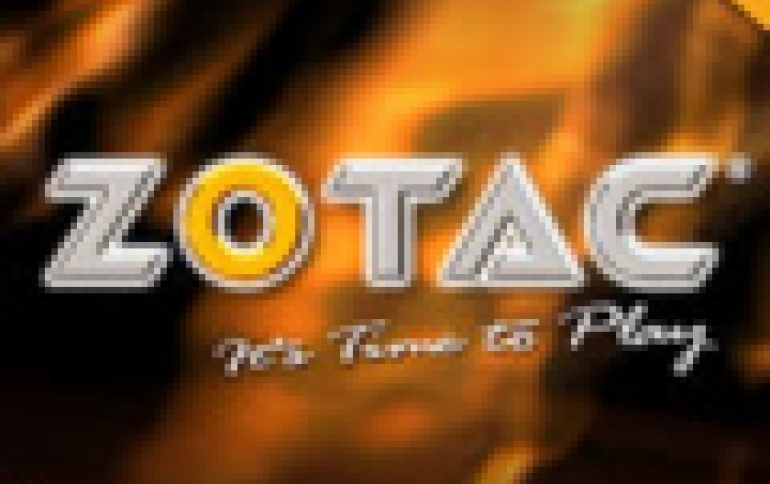 New ZOTAC R Mini PC Series Brings More Storage Functionality To The Desk
ZOTAC puts the limelight on the new R Series, the new member of the ZBOX mini PC family, adding more functions while maintaining its space saving design and power efficiency. The company introduced the ZBOX RI323 and ZBOX RI531 series. One of the main features is the ability to combine two HDD/SSD storage devices into a RAID 0 or RAID 1 configuration. As both ZBOXs come natively equipped with two storage slots, users will be able to fully utilize their storage devices and create a logical drive that either improves the read/write speed, or one that provides redundancy to protect data.
The R Series also supports non-RAID configuration, providing support to drives of various sizes. This allow users to use existing drives without the additional cost of purchasing two drives of the same storage size. Using the JBOD configuration, differently-sized drives could be organized into one logical unit, akin to simple addition.
While both RI323 series and RI531 series are suited for home and office use, they are also designed with commercial and industrial purposes in mind. Equipped with a COM port, this enables the unit to be embedded into machinery and electronic devices and act as a controller and data transfer device. Applications include digital signage, entertainment, and kiosk controllers. The R Series has the capacity to do more.
RI323 harnesses the utility of two storage devices with an Intel processor, 802.11ac Wi-Fi and dual gigabit LAN connection to provide storage capacity and fast network connections. RI531 provides the user with greater functionality with two storage devices and one mSATA SSD slot for up to three storage solutions. This enables more options, and coupled with an Intel 5th Gen Core i3 processor, Intel HD Graphics 5500, 802.11ac Wi-Fi and dual gigabit LAN connection, there is definitely more the mini PC could do.
Model

ZBOX RI531 series

ZBOX RI323

SKU

ZBOX-RI531

ZBOX-RI323

Memory

2 x DDR3-1600 slots (up to 16GB)

2 x DDR3-1600 slots (up to 16GB)

Storage

1 x mSATA SSD slot

2 x 2.5" SATA HDD/SSD slots

2 x 2.5" SATA HDD/SSD slots

CPU

Intel Core i3-5010U dual core 2.1GHz

Intel Processor 2961Y dual core 1.1GHz

GPU

Intel HD Graphics 5500

Intel HD Graphics

Display Options

HDMI 1.4a, DisplayPort 1.2

HDMI 1.4a, DisplayPort 1.2

Card Reader

3-in-1 (SD/SDHC/SDXC)

3-in-1 (SD/SDHC/SDXC)

Ethernet

Dual 10/100/1000Mbps

Dual 10/100/1000Mbps

Wi-Fi

802.11ac + Bluetooth 4.0

802.11ac + Bluetooth 4.0

USB Ports

4 x USB 3.0

4 x USB 3.0

Audio

HDMI Audio

Headphone

Microphone

HDMI Audio

Headphone

Microphone

DirectX Support

11.2

11.2

Other Features

Intel Quick Sync Video

Intel Clear Video HD

RAID 0, RAID 1, JBOD configuration, COM port

Intel Quick Sync Video

Intel Clear Video

RAID 0, RAID 1, JBOD configuration, COM port

HDCP

Yes

Yes

Windows

Windows 7 / 8 ready

Windows 7 / 8 ready

PLUS version

(pre-installed)
4GB DDR3
64GB mSATA SSD


N/A