New Xiaomi Tablet Tranforms Into A Robot
Xiaomi and Hasbro are collaborating crowdfunding a kickass robot model named Soundwave in China. Instead of a vehicle transforming into a robot, it's Mi Pad 2 that gets the Transformers treatment. As you see in the pictures below, the color, details and feel are exactly the same as Mi Pad 2. The result is a slim 7mm tablet that turns into a 3D robot with a 30-step folding assembly.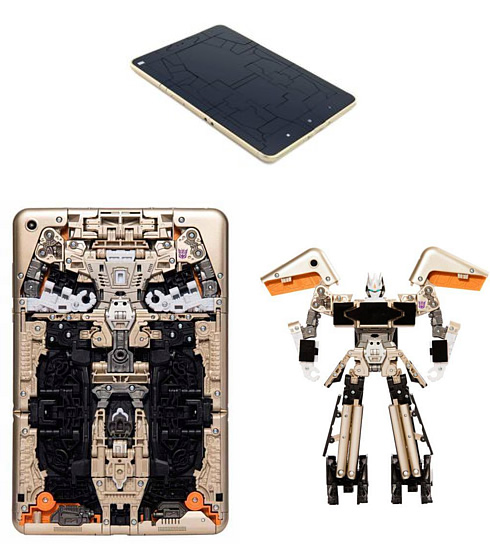 Of course, the tablet does not works, but remember that the transforming gadget costs only 169 Yuan or around $26.