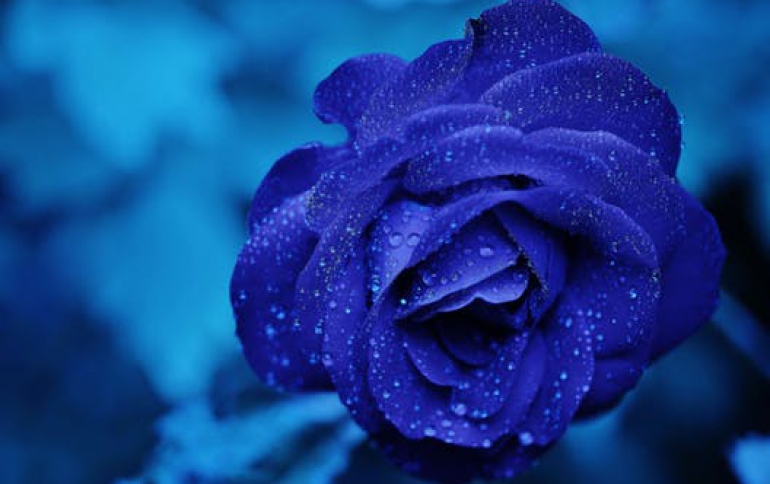 New Red Pearl and Treo from AT&T
The BlackBerry Pearl and Palm Treo 680 smart device officially are red hot as AT&T today introduced an eye-catching, dark ruby-colored version of the BlackBerry Pearl and a striking crimson iteration of the Treo 680.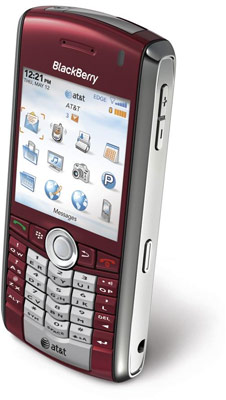 The red BlackBerry Pearl is the first wireless handset to be branded for the new AT&T.
Both new, colorful models are available immediately and exclusively to AT&T customers at Cingular Wireless retail stores -- the Treo 680 initially at select outlets and the BlackBerry Pearl at all stores nationwide ? and through http://www.cingular.com, AT&T's wireless business-to-business sales organization, authorized dealers and select national retailers.
"The new, red BlackBerry Pearl and crimson Palm Treo 680 are the next 'gotta have it' wireless handsets from AT&T," said Michael Woodward, executive director, mobile professional solutions, for AT&T. "The additional choices of color offer panache and style, and these world-class products boast all of the features that made the original versions very popular among AT&T customers."
Although the Palm Treo 680 and BlackBerry Pearl from AT&T now come in a choice of colors -- AT&T continues to offer the attractive original models -- the compelling looks, features and functionality that have given them a broad following remain the same.
The red BlackBerry Pearl's sleek and stylish exterior measures just 4.2" x 1.97" x .57", weighs only 3.1 ounces and includes the supple and responsive trackball that makes vertical and lateral scrolling fast and easy. It's packed with such features as a 1.3 megapixel digital camera, multi-media capabilities and an expandable memory slot along with easy-to-use phone, email and browser applications. The unique "push-based" BlackBerry service gives users synchronized access to both personal and corporate email accounts with attachment viewing, and the ability to manage multiple email accounts while on-the-go.
The red BlackBerry Pearl also includes optional services such as Push To Talk and GPS-based wireless navigation services from TeleNav, Inc. -- the subscription-based TeleNav GPS Navigator(TM), and the free -- and now wirelessly downloadable - TeleNav Maps(TM).
The all-in-one crimson Palm Treo 680 smart device is a compact, full- featured mobile phone with an MP3 player, digital camera, camcorder and video player. The Treo 680 includes a built-in QWERTY keyboard that gives users the ability to easily compose and reply to email, edit documents and use a messaging application that displays text-messaging conversations as "threaded chats," similar to IM. It supports a variety of email platforms, including Good Mobile Messaging from Motorola Good Technology Group and Cingular Xpress Mail.
TeleNav GPS Navigator also is available on the crimson Treo 680 on an optional, subscription basis. For GPS capabilities, both the Treo 680 and BlackBerry Pearl require a Bluetooth(R) enabled GPS receiver that can be purchased separately.
Like their siblings, the red BlackBerry Pearl and crimson Treo 680 have quad-band capabilities. Both can be used in more than 13,000 cities and towns across the U.S. and along some 40,000 miles of major highways, as well as abroad in more than 190 countries for phone calls and in over 125 countries to access data.
Both the Palm Treo 680 smart device and BlackBerry Pearl are available for as low as $199.99 with a two-year contract and after rebates.
For more information, please go to http://www.cingular.com/blackberrypearl or http://www.cingular.com/treo680.