New Pokemon Titles Coming on Nintendo Switch Later This Year
Nintendo said on Wednesday that it will release two Pokemon role-playing titles for its Switch console, "Pokemon Sword" and "Pokemon Shield", worldwide in late 2019.
Introduced in a short online broadcast by Junichi Masuda, they feature an impressionistic world that juxtaposes urban and natural environments, continuing the series' long-running theme of human interaction with nature. The new titles will feature new Pokemon including the chimp-like Grookey and the rabbit-like Scorbunny, Nintendo said.
The Pokémon Sword and Pokémon Shield games take place in the Galar region. Galar is an expansive region with diverse environments— an idyllic countryside, contemporary cities, thick forest, and craggy, snow-covered mountains. The people and the Pokémon who live there work together closely to develop the industries in the region. Fans will have the opportunity to visit various Gyms in the Galar region in their quest to become Champion. They will not be alone, since the newly discovered Pokémon they choose to be their first partner will be by their side.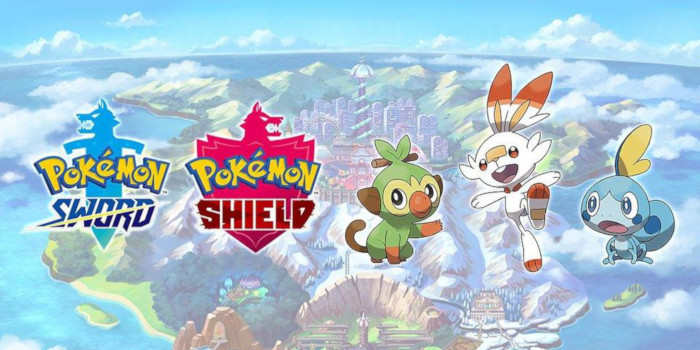 Like every new Pokémon game, both Sword and Shield will introduce new monsters to collect and battle. The two versions will include a slightly different selection of Pokémon, which players can trade online or in person.
The Japanese company hopes that the new titles will drive sales growth of its hybrid home-portable console.
Two other "Pokemon Let's Go" titles for the console launched in November, shifting 10 million copies in less than two months.