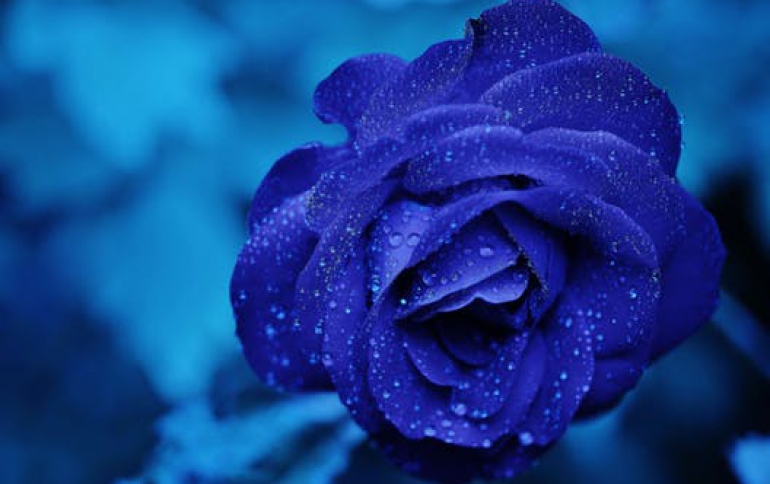 New Nook GlowLight e-reader Available For $119
Barnes & Noble is releasing a new Nook e-book reader for the holidays, while it evaluates the future of tablet computers. The company is also selling its year-old Nook tablets at a big discount. Barnes & Noble is heavily discounting Nook HD tablets originally introduced in the fall of 2012. The starting price of its nine-inch Nook HD+ tablet has been slashed to $149 from its original price of $269, and its seven-inch Nook HD tablet falls to $129 from $199.
Barnes & Noble's executives believe that discounted Nook tablets represent a significant value in comparison to rival devices.
Apple's new iPad and iPad mini sells for $499 and $399 respectively, for instance, while Amazon is already selling its new 7-inch Kindle HDX tablet for $229.
In addition, an updated version of its Nook GlowLight black and white e-reader will be priced at $119, $20 lower than last year's version of the GlowLight.
At just 6.2 ounces, the new NOOK GlowLight isn't only the lightest NOOK ever, it's 15 percent lighter than the Kindle Paperwhite. Purposefully crafted for long-form reading, it features a new industrial design and a white color.
It is also built to last with a new silicone trim for extra protection against falls and reengineered display area for extra durability.
The redesigned GlowLight features a new lighting technology that is completely uniform across the display for perfectly lit pages. The light is evenly distributed, turns on instantly and adjusts with just a touch for users to easily control the glow intensity.
Packed with 62 percent more pixels, the new NOOK GlowLight features NOOK's highest resolution E Ink display. Users can choose from six different styles and adjust text size, spacing and more to their preference with a touch.
Barnes & Noble has also eliminated full page flashing so page turns while reading on the new NOOK GlowLight are smoother, without the distracting black page refresh.
A permanent navigation bar at the bottom of the page offers one-touch access to Library, Shop or Search. Users can also now easily view their entire collection of books, magazines, newspapers and side-loaded content right in Library, where book covers are rendered on the device's new display.
The new NOOK GlowLight can hold up to 2,000 books.
A new "Now on NOOK" section right on the home screen gives readers instant access to a curated list of content suggestions from Barnes & Noble booksellers. The new Shop also delivers an array of exclusive personalized lists "Picked Just For You."
The new NOOK GlowLight also brings NOOK Channels, offering users more ways to browse the more than 3 million titles from the digital bookstore. Users can sample any NOOK Book for free and download new content instantly with NOOK's built-in Wi-Fi. All NOOK content is stored in the NOOK Cloud, so users can access their books, magazines and newspapers across NOOK, personal computing and mobile devices using Free NOOK Reading Apps. Barnes & Noble syncs your NOOK Library and the last page read across NOOK products and software-enabled devices so you can pick up right where you left off.
New GlowLight
Brighter, more evenly dispersed light
Turns on and off instantly
Adjust brightness with just a touch
Height: 6.5 inches
Width: 5.0 inches
Depth: 0.42 inches
Weight: 6.2 ounces2
Battery Life
Read for up to 8 weeks on a single charge (with GlowLight on at default brightness or off and wireless off)
Rechargeable battery (installed)
Charge via USB from a computer (Charging time: approximately 4 hours from computer)
E Ink Display
Resolution: 758 x 1024
6-inch touchscreen with infrared touch technology and E Ink Pearl Display
Built-in, anti-glare screen film for easy reading - even in bright sun
Adjustable text sizes and font styles
Wi-Fi
Wireless connectivity via Wi-Fi (802.11b/g/n)
FREE Wi-Fi in all Barnes & Noble stores and 30,000 AT&T hotspots nationwide
Memory
Holds up to 2,000 books (4GB Memory: 2.5GB for content, of which 2GB reserved for B&N content)
Connectors
Micro-USB connector charges your battery and connects to your computer
Supported File Types
ePub, PDF
Graphic: JPG, GIF, PNG, BMP
In the Box
NOOK GlowLight
Micro-USB Cable
Quick Start Guide
Rechargeable battery (installed)
Built-in anti-glare screen film