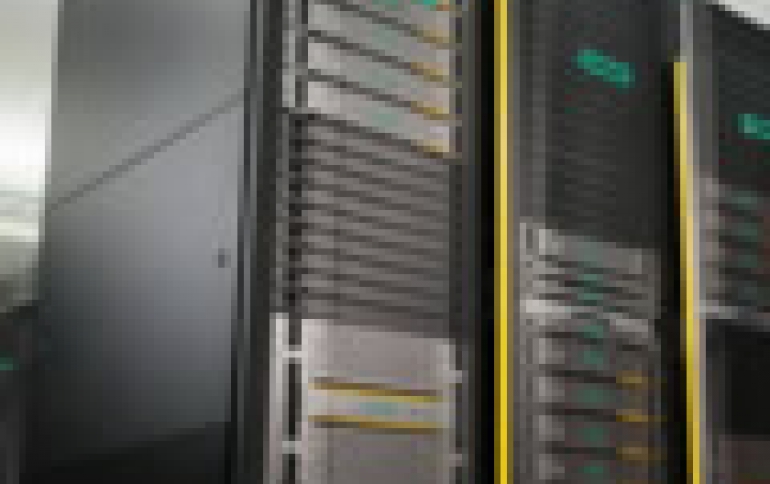 New HPE Superdome Flex Server Offers up to 48TB of In-memory Analytics
Hewlett Packard Enterprise has launched a new server designed to carry out high-speed analytics on large volumes of data. The HPE Superdome Flex can scale up to 48TB of memory, and is suited to carrying out rapid in-memory analytics.
The system provides a shared pool of memory over an ultra-fast fabric that's capable of scaling from 768GB to 48TB in a single system.
The 5U rack server's modular design allows firms to expand the system from 4 to 32 CPU sockets, depending on their processing needs, with support for an up to a 3.6GHz, 8th-gen Intel Xeon processor. Each chassis also has 2 x 10 GbE ports and 2 x 1 GbE ports.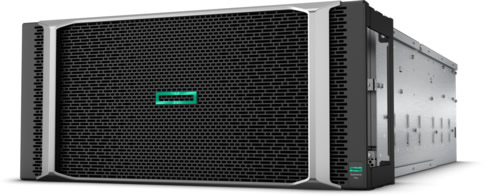 According to HPE, the Superdome Flex offers reliability, availability and serviceability (RAS) capabilities not present in other standard x86 platforms to provide 99.999% single-system availability.
The HPE Superdome Flex is now available.
Specifications
Processor family: Intel Xeon Platinum Processor 8XXX Family, Intel Xeon Gold Processor 6XXX Family
Processor core available: 28 or 18 or 14 or 12 or 4
Processor cache: 16.5 MB or 19.25 MB or 24.75 MB or 38.5 MB
Processor speed: 3.6 GHz maximum depending or processor
Form factor: 5U Rack
Maximum memory: 6.0 TB with 64 GB DIMMs (8-socket system)
Memory type: HPE DDR4 Memory 32 GB Dual Rank x4 DDR4-2666 RDIMM 64 GB Quad Rank x4 DDR4-2666 LRDIMM
Memory, standard: Up to 1.5 TB (48 x 32 GB) RDIMM per chassis Up to 3.0 TB (48 x 64 GB) LRDIMM per chassis
Memory slots: 48 DIMM slots (8-socket system)
Expansion slots: Up to 16
Drive description: 0 or 2 or 4
Network controller: 2 x 10 GbE ports per chassis 2 x 1 GbE ports per chassis
Product dimensions (H x W x D): 8.64 x 17.5 x 32.5 in
Weight: 110 lb
Warranty: 3/3/3 - Server Warranty includes three years of parts, three years of labor, three years of onsite support coverage.