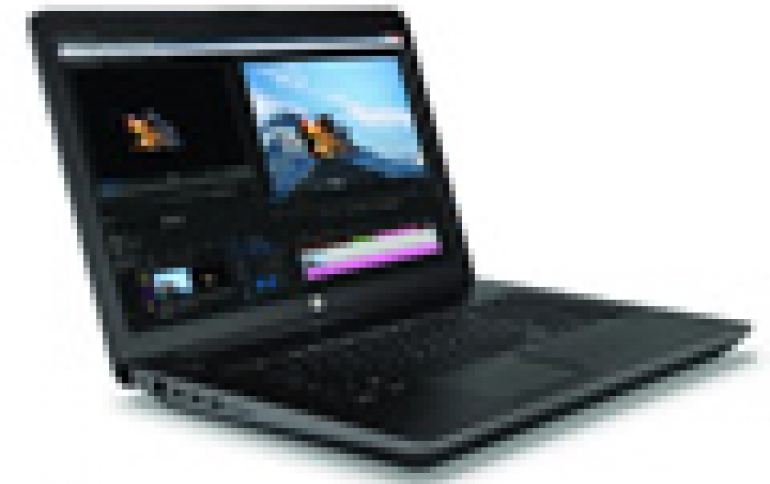 New HP Zbook Laptops Take On Apple's Mac Pro
HP's latest Zbook laptop workstations, announced on Friday, are heavy built laptops featuring comparable memory and storage capacity technology to the Apple Mac Pro, while offering even more.
The laptops feature Thunderbolt 3 ports, DDR4 memory, Intel's latest Kaby Lake-based Core and Xeon processors, and the latest GPUs from Nvidia and AMD.
These features are enough to convince you to rely on the Zbook for work like content creation, VR and video editing that you would otherwise do on a Mac Pro.
By comparison the outdated Mac Pro has Thunderbolt 2 ports, an old AMD GPU, DDR3 memory and Intel Xeon processors based on the Ivy Bridge architecture, which were released in 2013.
But most importantly, the new Zbook laptops, which come in sizes of 14-, 15.6- and 17.3-inch screens, are up to half the price of a Mac Pro. Apple has said it will upgrade the Mac Pro in 2018 or 2019.
The ZBook 17 supports up to 4TB of hard drive or SSD storage, 64GB of memory, and can be configured with Intel's Xeon E3 v6 or Core i5/i7 chips. It has two Thunderbolt 3 ports, which can support two 4K displays. It can support GPUs including Nvidia's latest Quadro P5000, which can handle VR content creation. The laptop can be configured with a 4K screen, and it also HDMI and USB 3.0 ports. It will be priced starting at US$1,519.
The Zbook 15 supports up to 3TB of storage, and supports Nvidia's Quadro M2200 GPU, not the P5000. This laptop can be configured with a 4K screen, and is priced starting at $1,419.
The Zbook Studio, which starts at $1,399, is like the Zbook 15, but much thinner and lighter at around 2 kilograms. It also has fewer features like half the memory and lesser storage capacity. Given its size, it supports only Nvidia's Quadro M1200M GPU. It also has a DisplayPort 1.2 port.
Other features include support for AMD's FirePro GPUs, and 802.11ac Wi-Fi.
These laptops are available worldwide.
HP also announced the ZBook 14u with a 14-inch screen, which is only available with Intel Core i5/i7 processors.