6. Menus - Page 2
NeuNeo HVD108 DVD Player - Page 6
Menus - Page 2
The "Sound" option provides all the necessary selections in order to set the audio to your liking.
Firstly, you can enable the digital output's Dolby Digital option if the device is connected to a Dolby Digital receiver.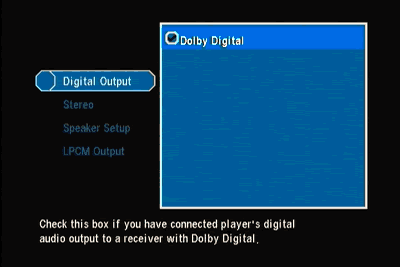 In the "Speaker Setup" menu, you can set the size and power of your speakers, the distance and the volume for each.